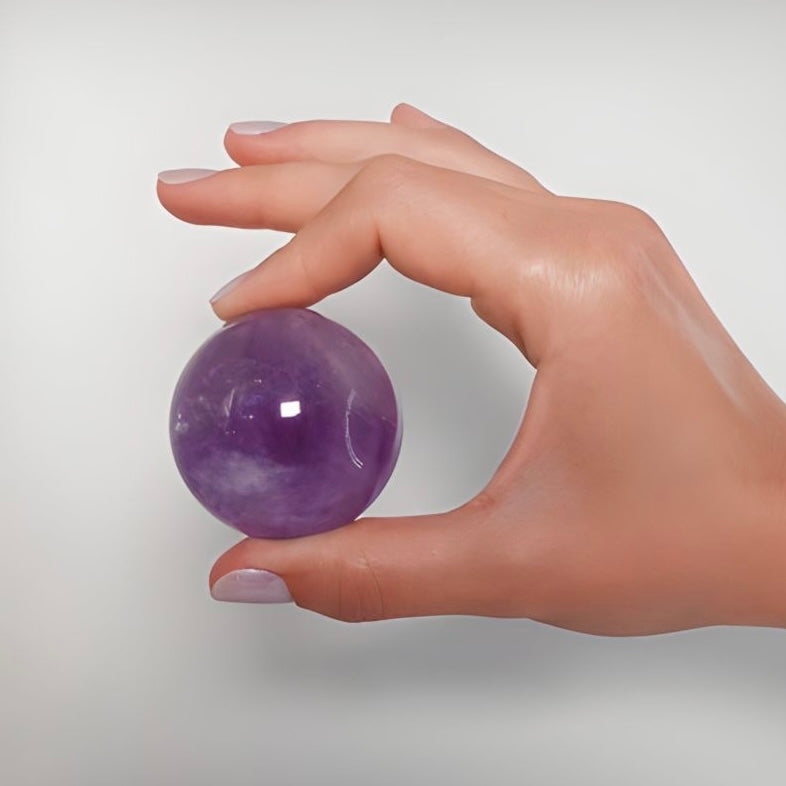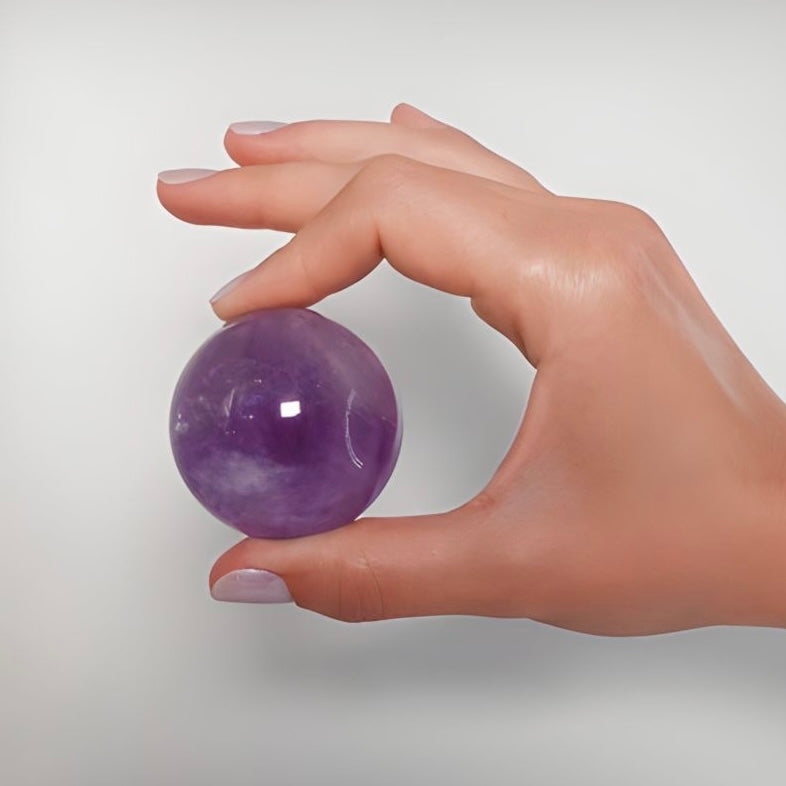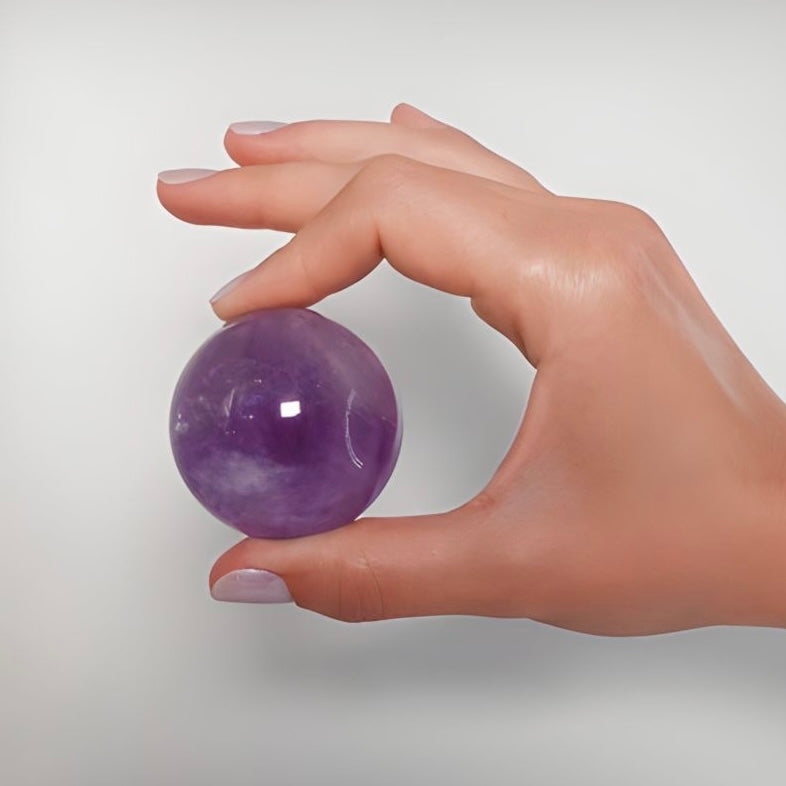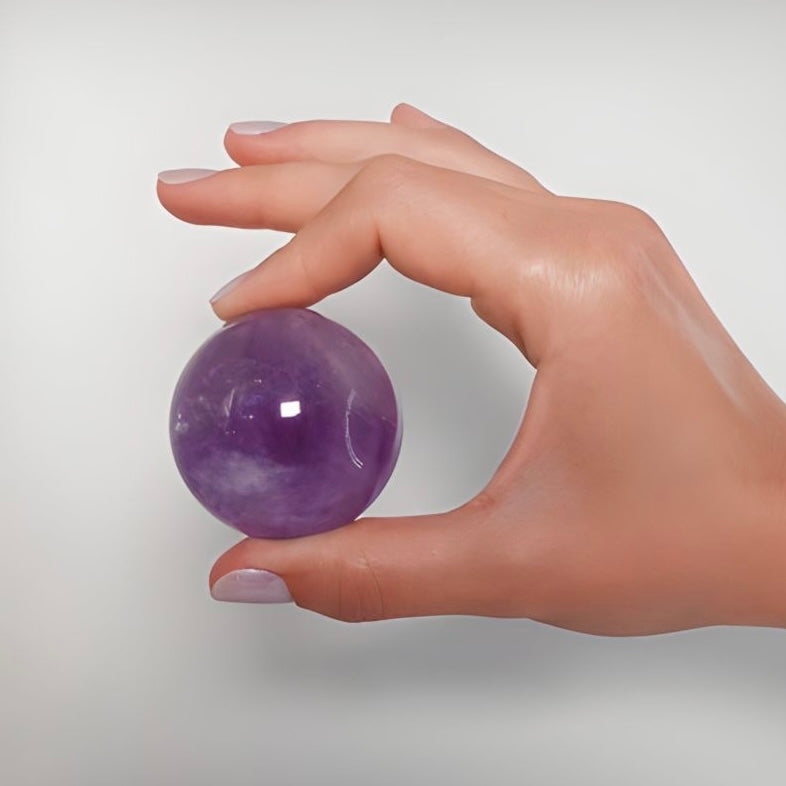 AMETHYST CRYSTAL SPHERE
Place this Amethyst Crystal Sphere on top of The Living Crystal Device and start your journey to unlocking the secrets of the universe. Overflowing with powerful metaphysical properties, this amethyst sphere is a beacon of high-frequency energies that soothes the mind, body, and spirit. 
Using the amethyst sphere with The Living Crystal Device will help you open your subtle senses and amplify the following metaphysical properties.
Spiritual Protection: Amethyst is believed to provide a shield of spiritual protection, guarding against negative energies and psychic attacks.
Calming and Relaxing: This crystal is known for its ability to promote relaxation, reduce stress, and soothe the mind. It is often used in meditation practices to deepen spiritual awareness and enhance inner peace.


Intuition and Psychic Abilities: Amethyst is associated with enhancing intuition, psychic abilities, and spiritual insight. It is believed to open the third eye and crown chakras, facilitating access to higher states of consciousness.


Spiritual Growth and Transformation: Amethyst is considered a stone of spiritual growth and transformation. It can assist in letting go of old patterns, habits, and attachments, allowing for personal growth and spiritual evolution.


Clarity and Focus: This crystal is thought to enhance mental clarity, improve focus, and support decision-making. It may help to clear cluttered thoughts and bring about a sense of mental balance.


Enhancing Spirituality: Amethyst is often used to deepen one's connection with the divine and enhance spiritual experiences. It is believed to facilitate communication with higher realms, spirit guides, and angels.


Healing and Balancing Energy: Amethyst is known for its healing properties, both physical and emotional. It is said to promote overall well-being, balance the nervous system, and facilitate the release of negative emotions.