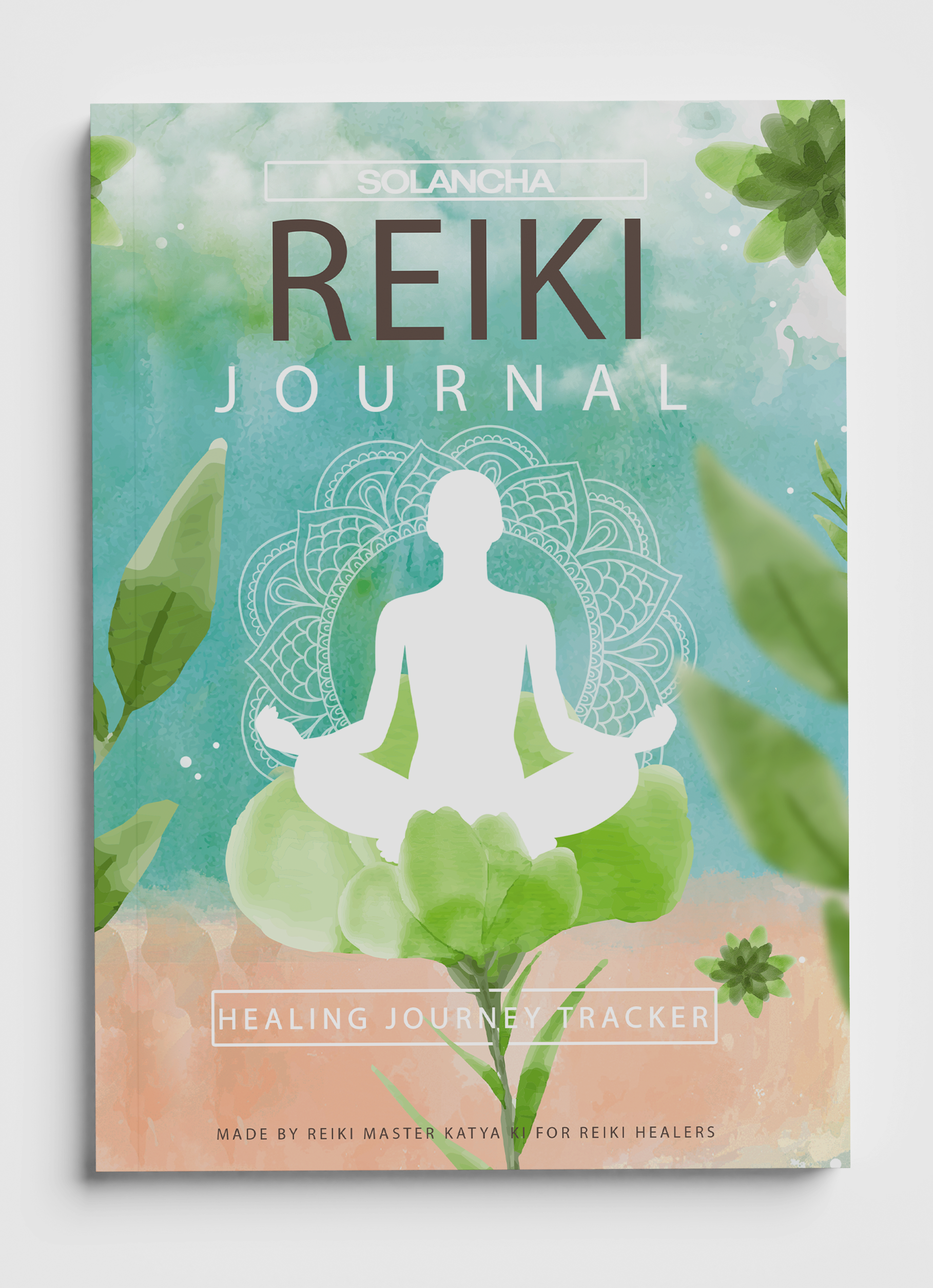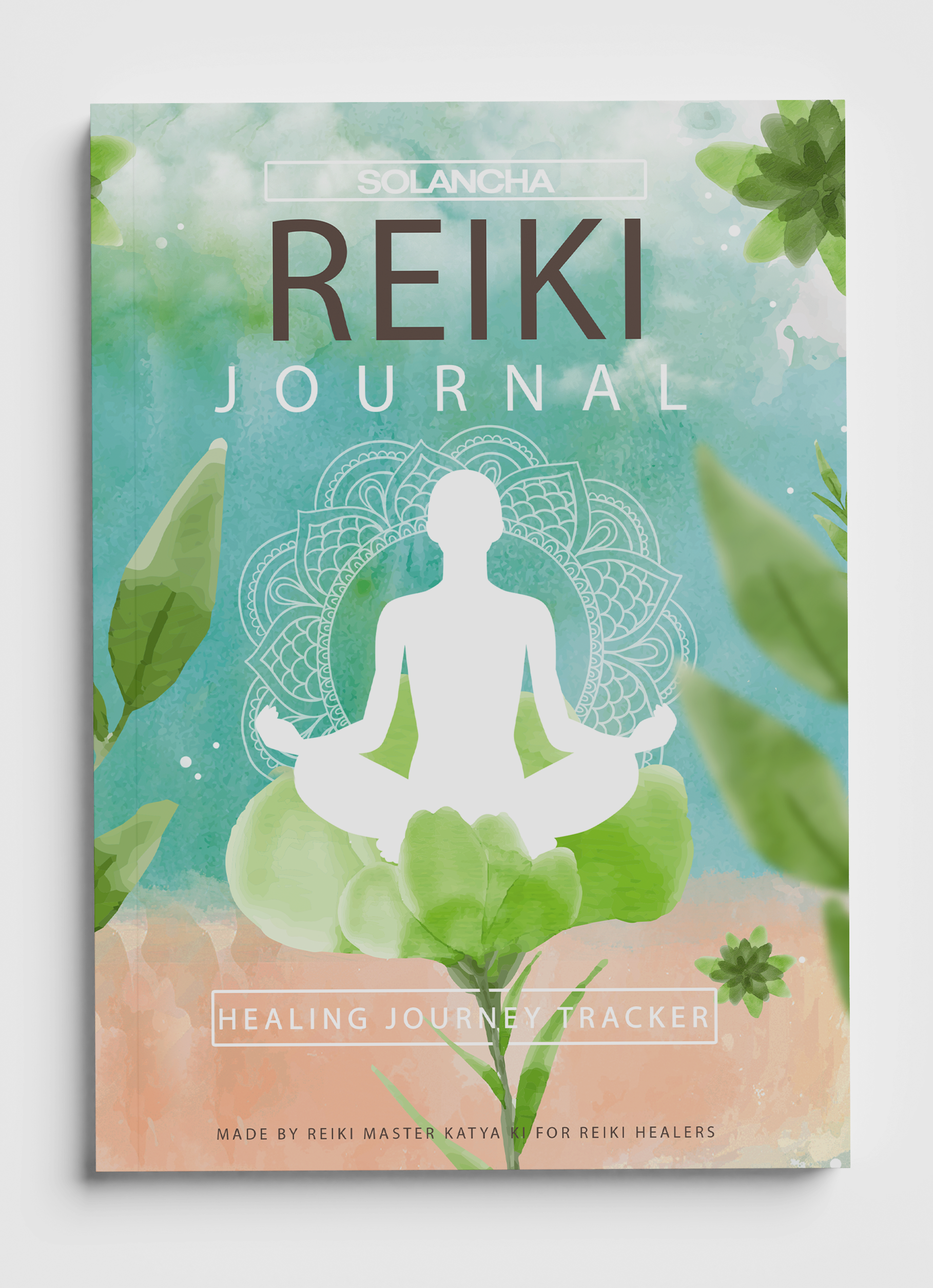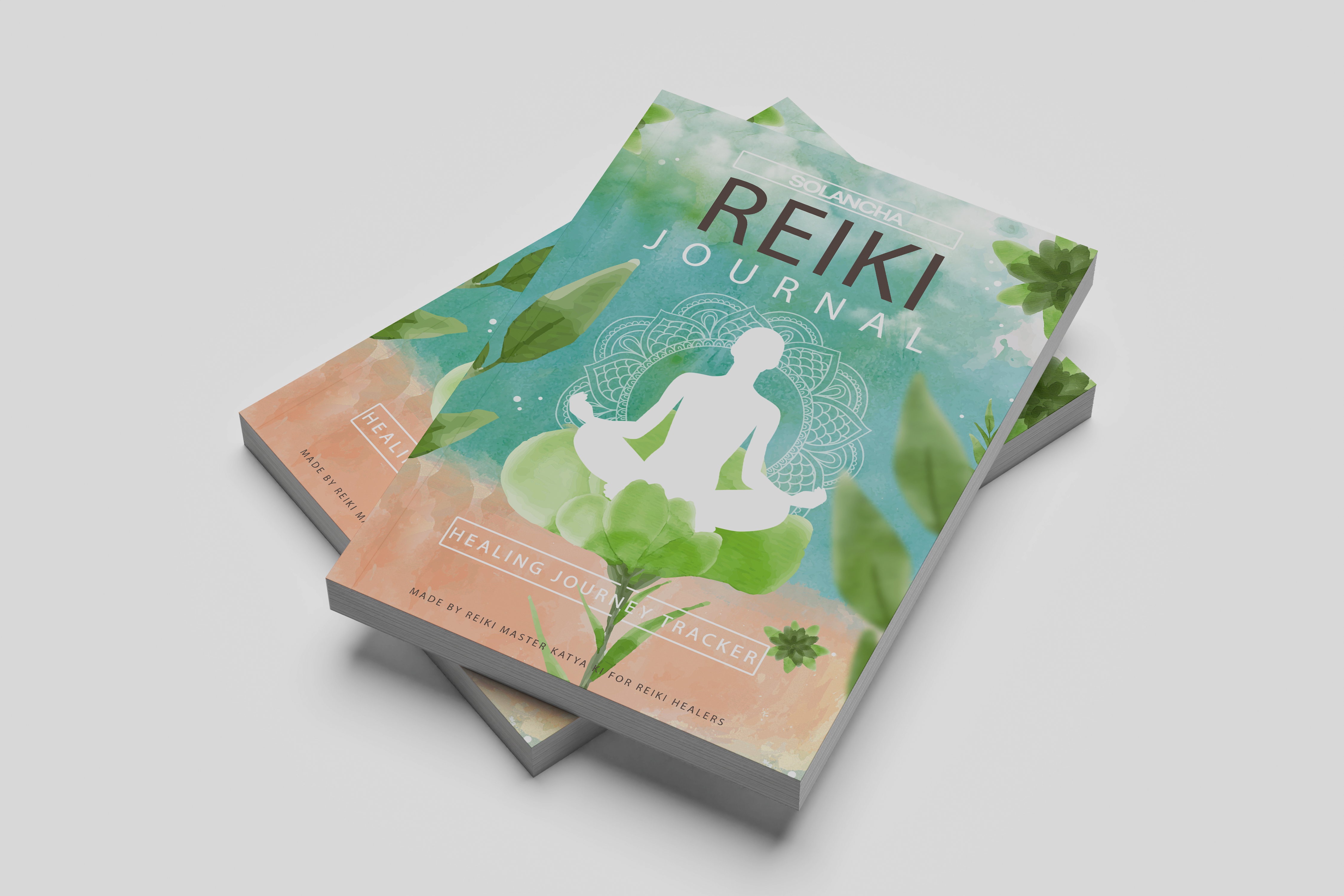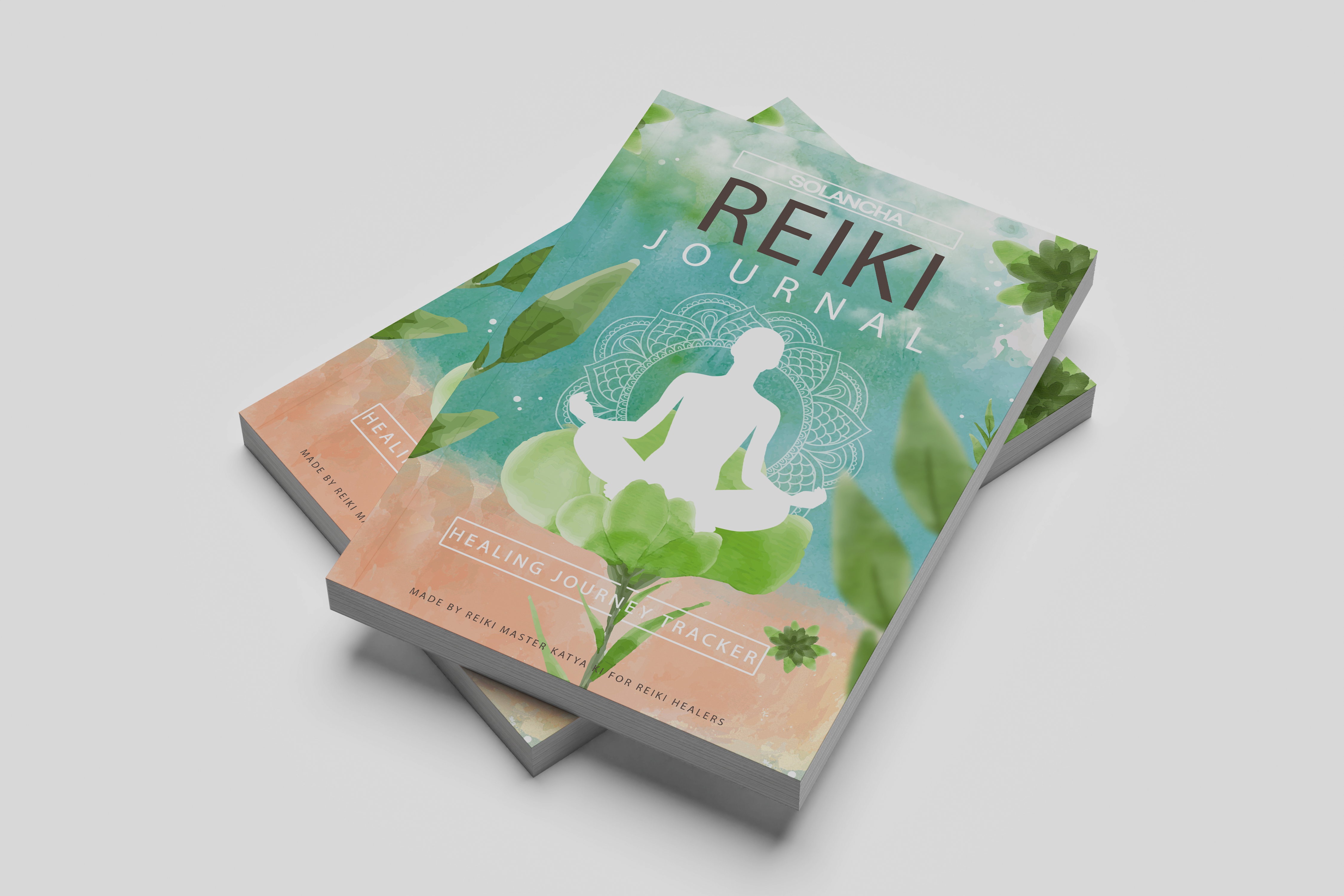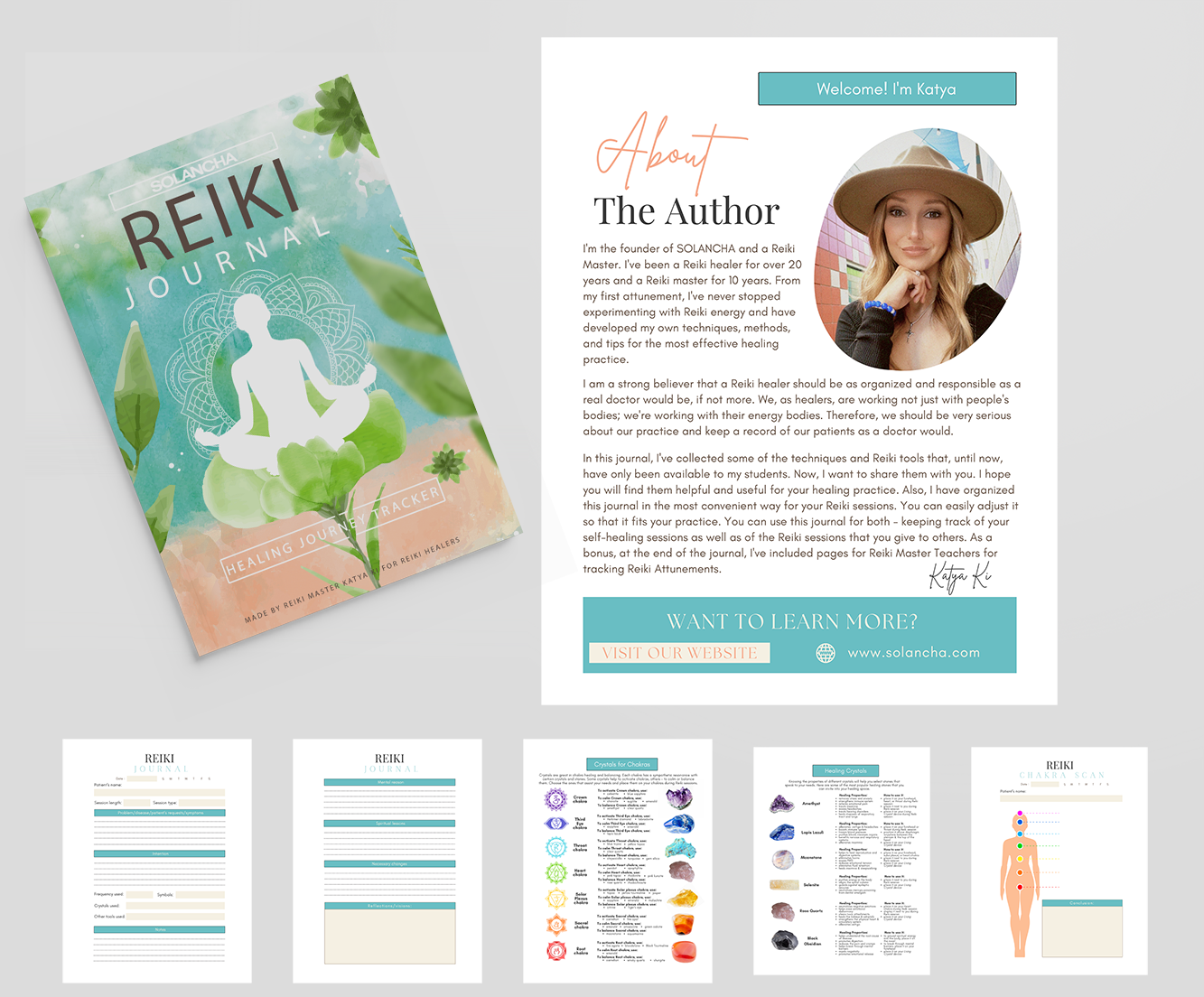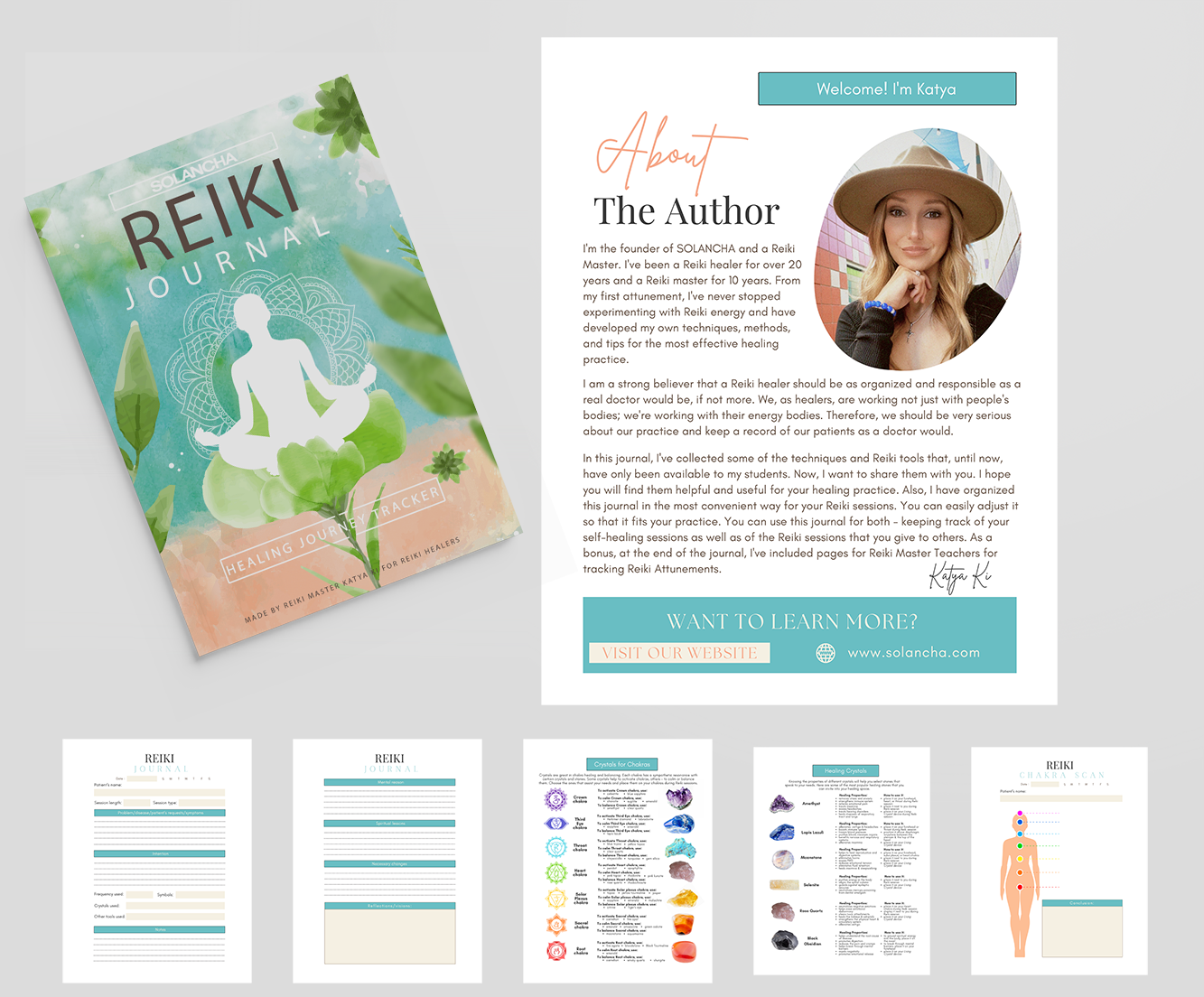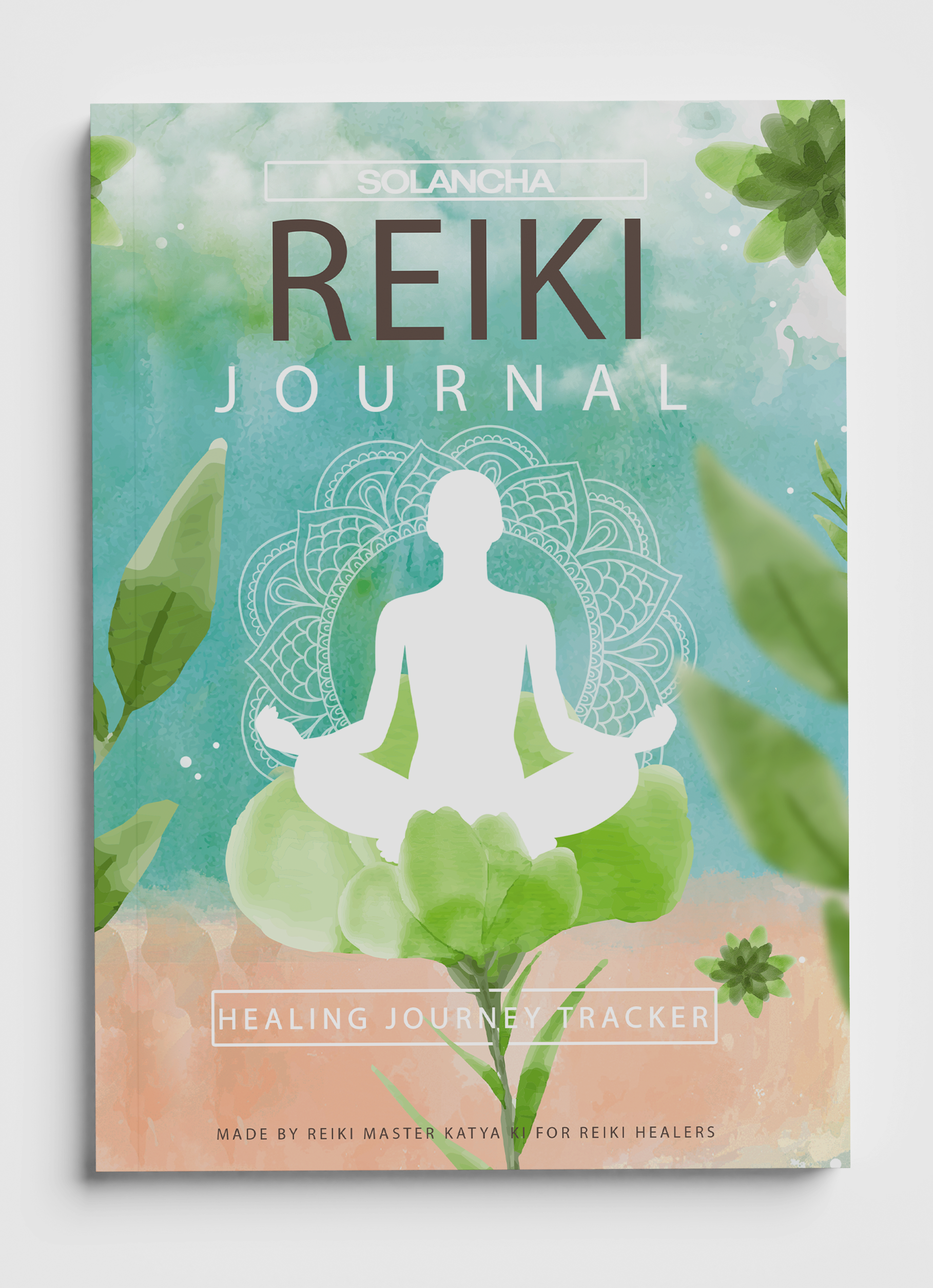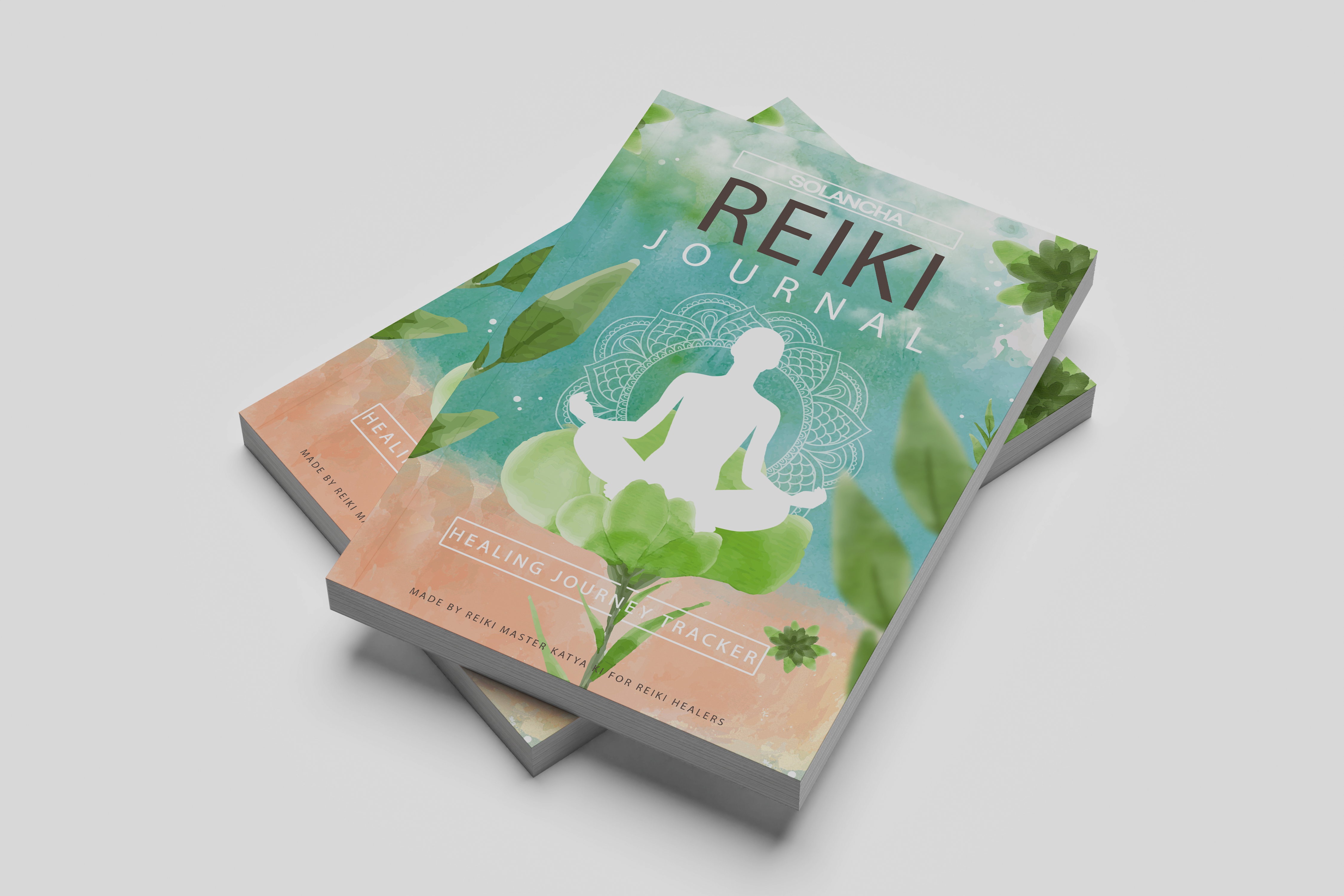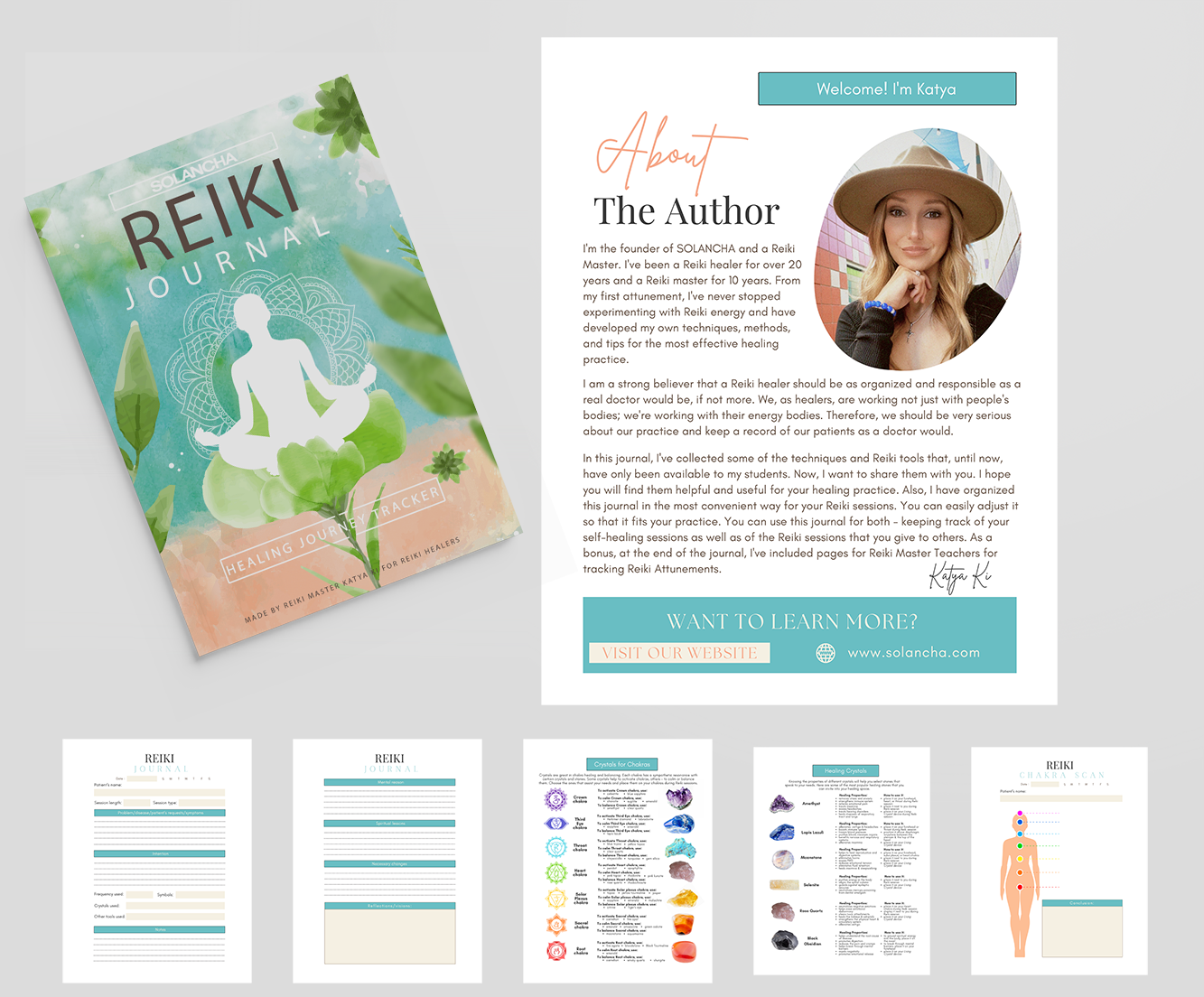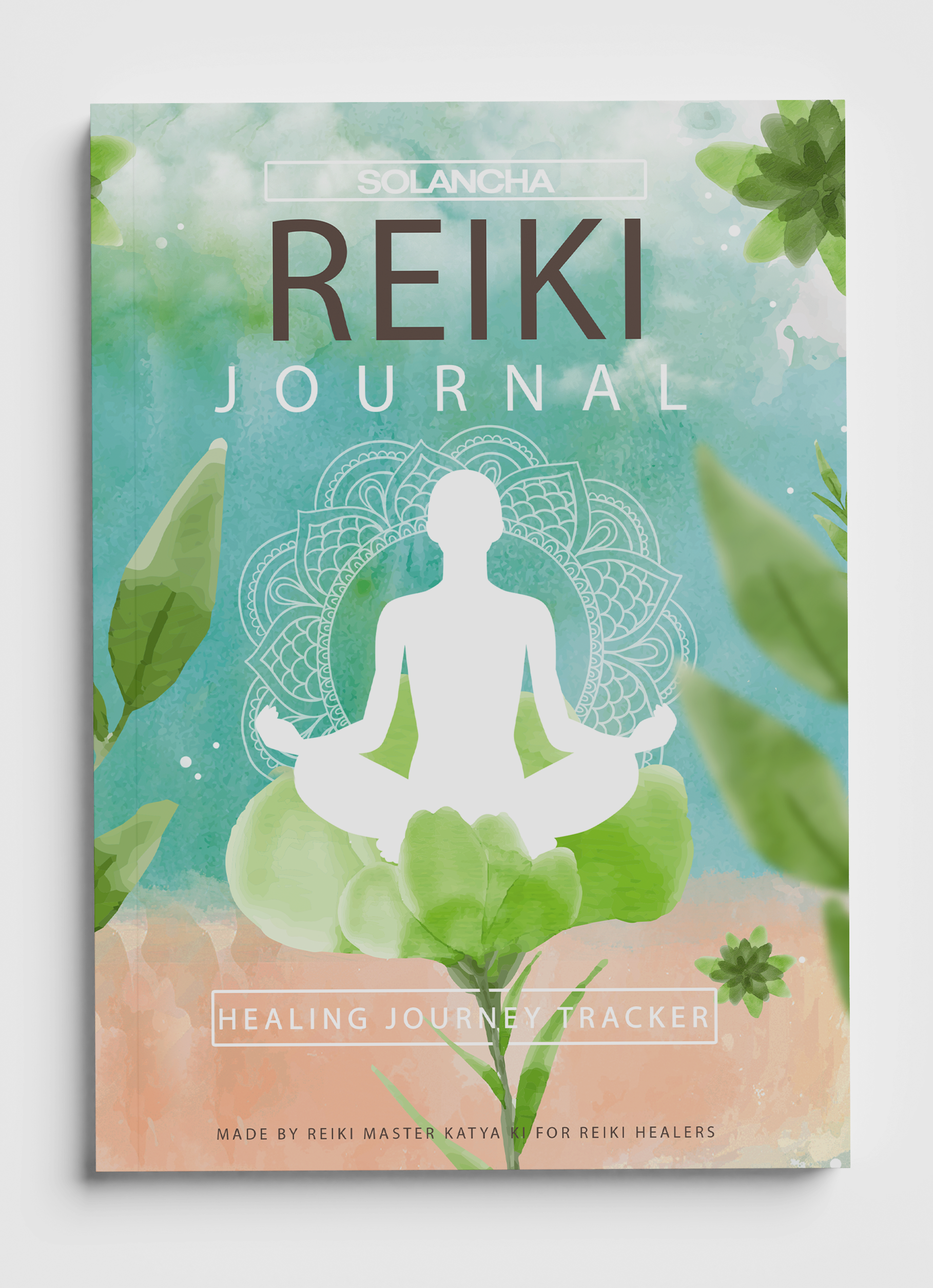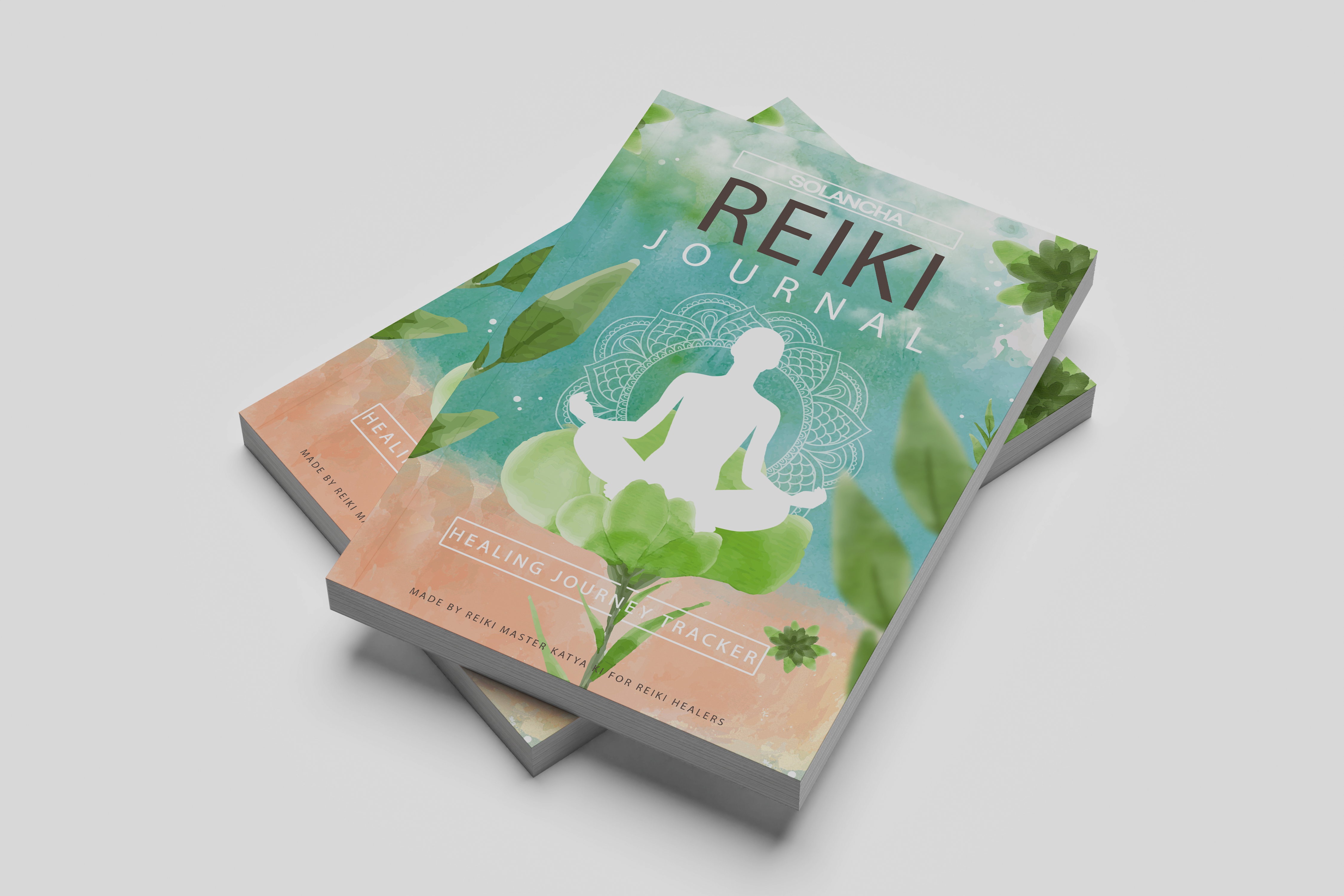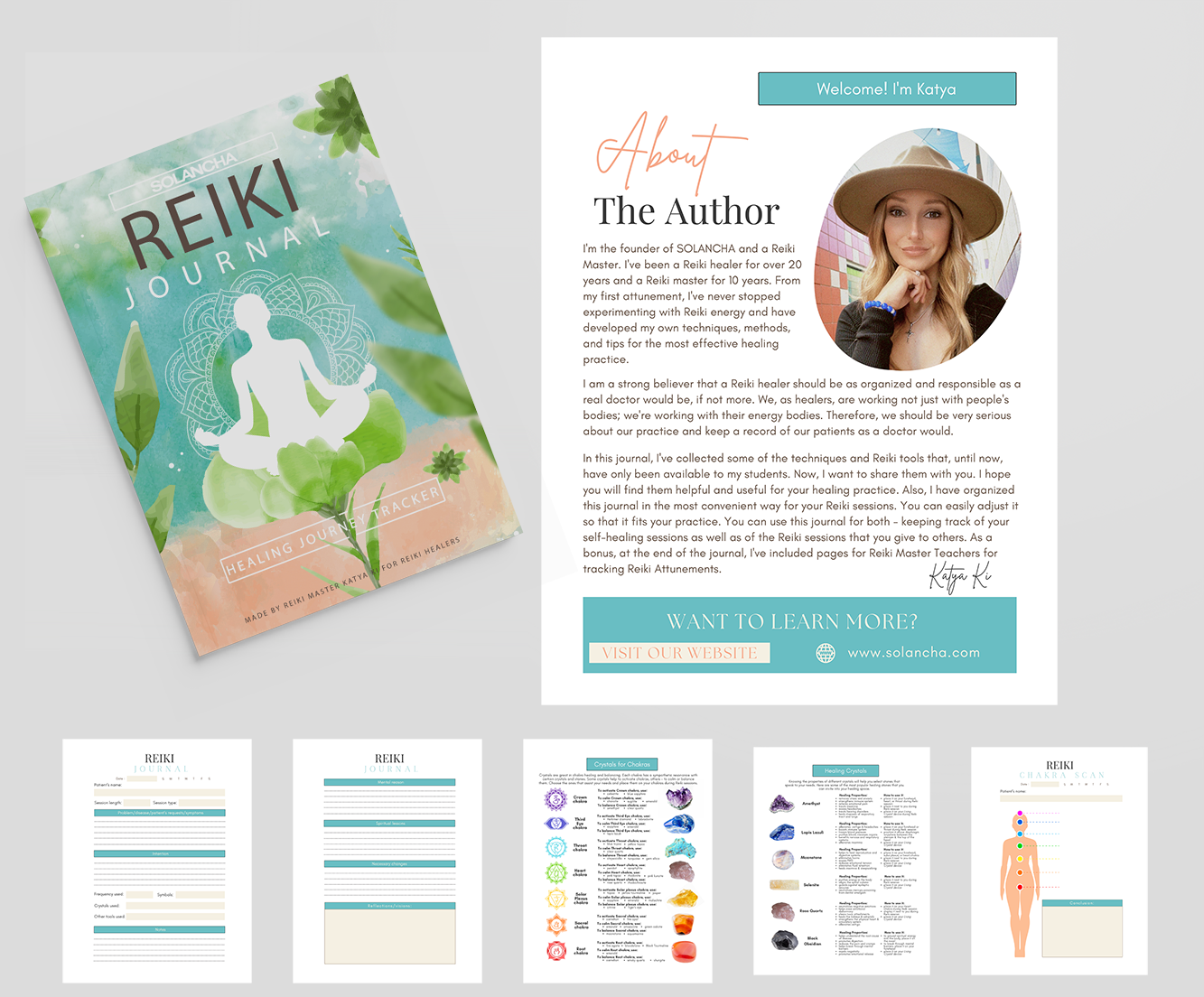 Reiki Healing Journal | Healing Tracker (#1)
In this journal, We've collected some of the techniques and Reiki tools that, until now, have only been available to Katya's students. Now, she wants to share them with you. 
This journal has been organized in the most convenient way for your Reiki sessions. You can easily adjust it so that it fits your practice.
You can use this journal for both - keeping track of your self-healing sessions as well as of the Reiki sessions that you give to others. As a bonus, at the end of the journal, you will find a Reiki attunement tracker for Reiki Master teachers.

Table of Contents:

Understanding Healing

Chakra Scanning

Chakra Information

4 components of Reiki Healing
Crystal Healing

Reiki Healing with The Living Crystal
Healing Crystals
Crystals for Chakras
Healing Sound Frequencies

100+ pages of Reiki Healing Session analysis and tracking

Reiki Attunement Tracker for Reiki Master Teachers