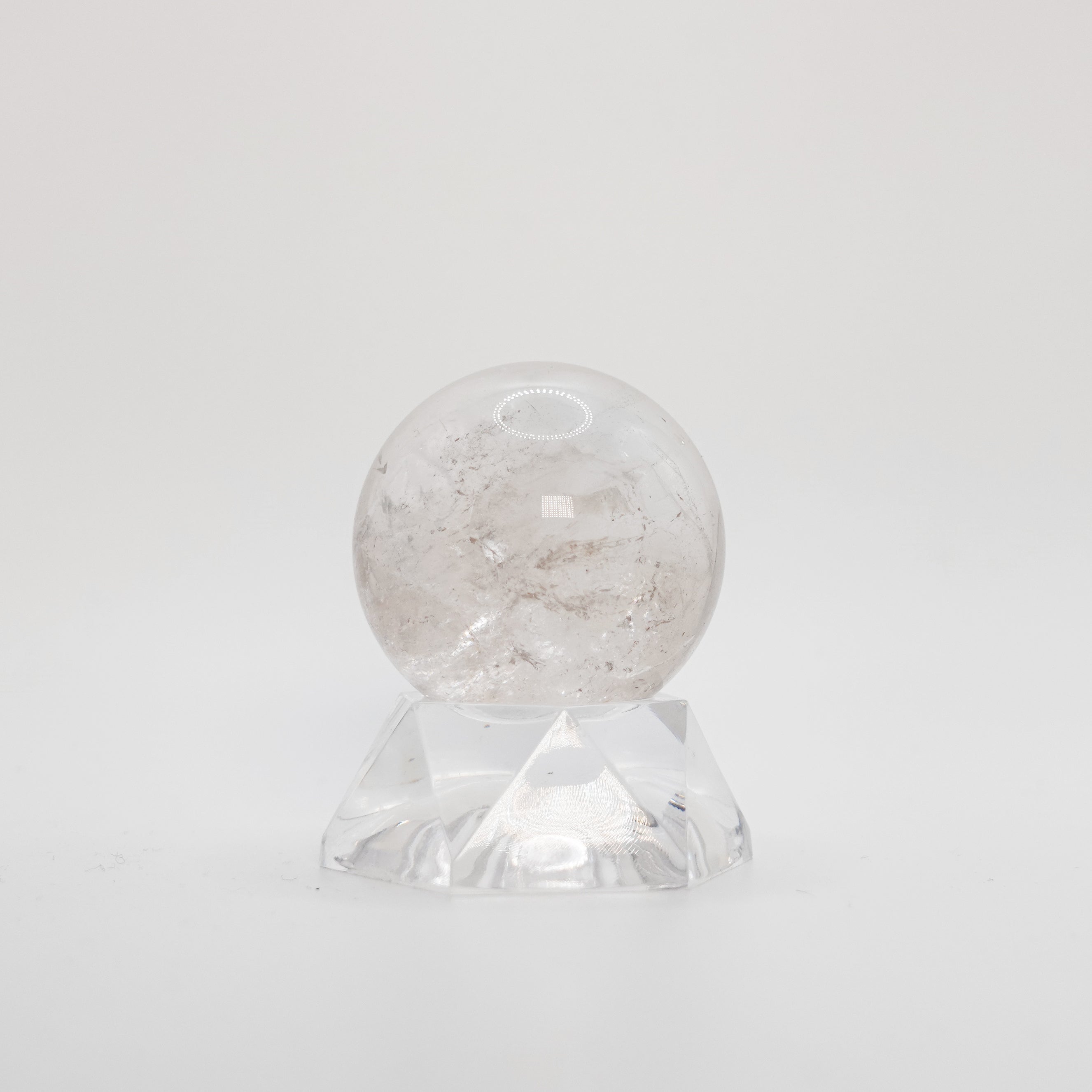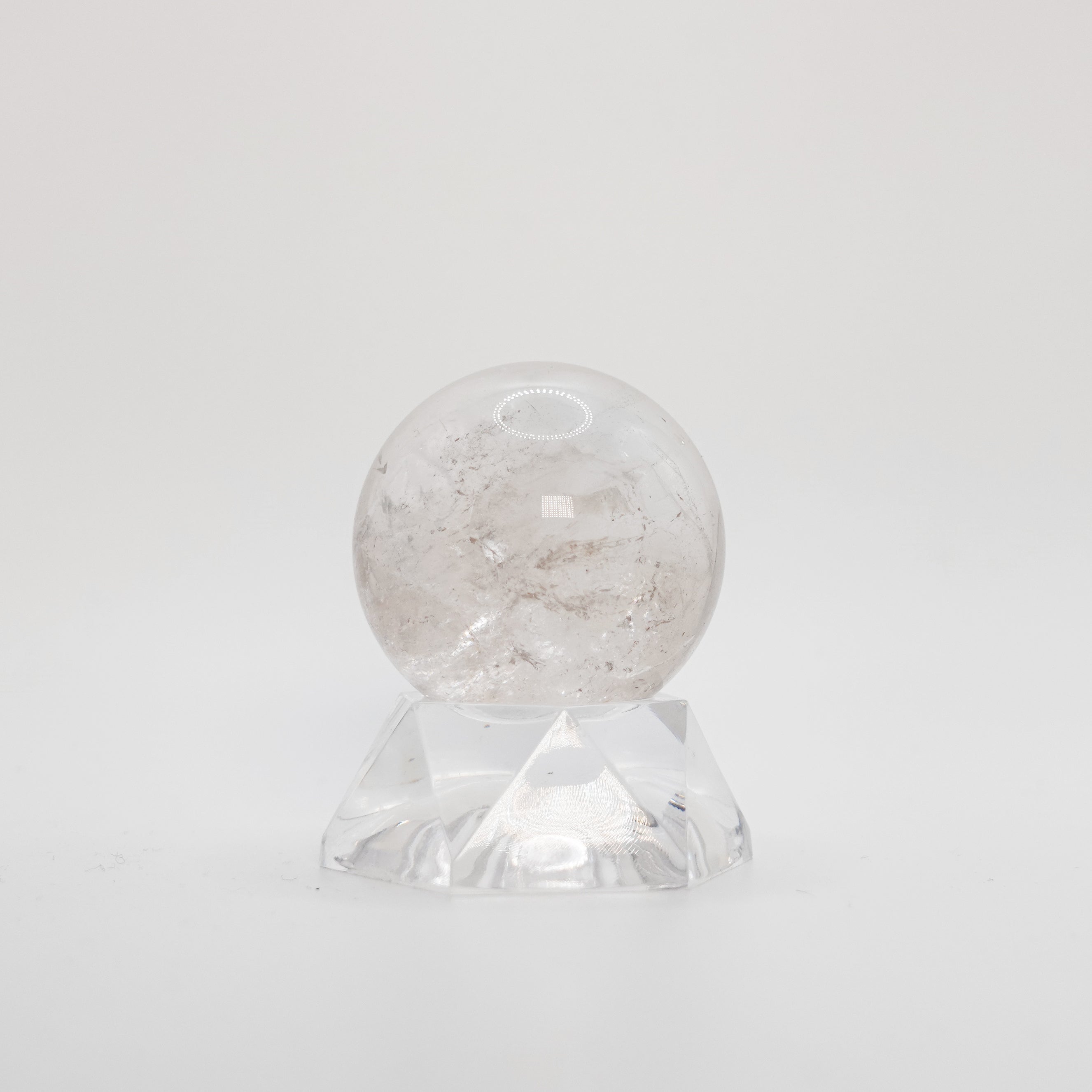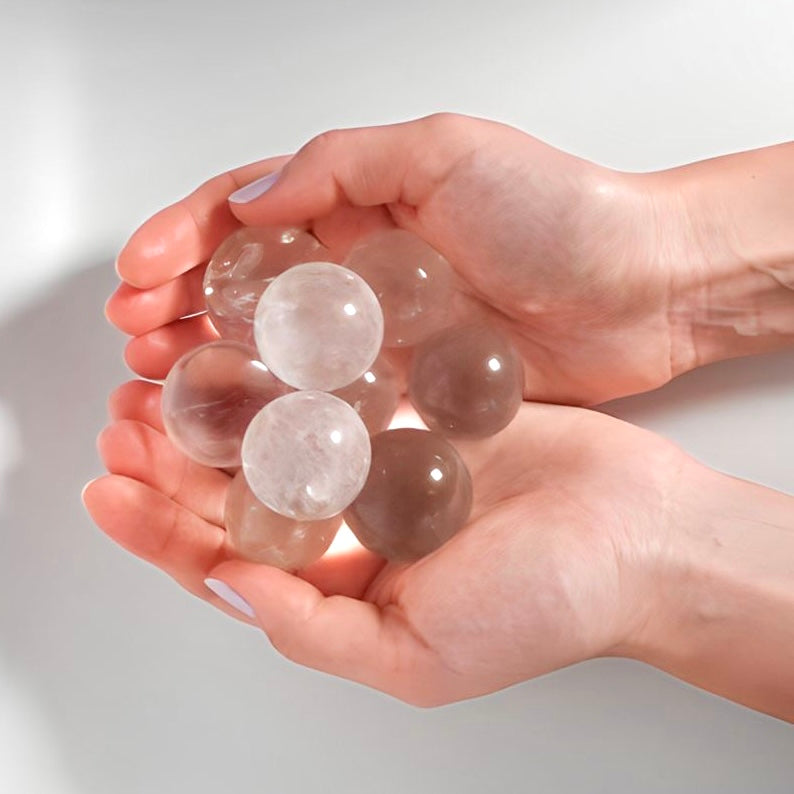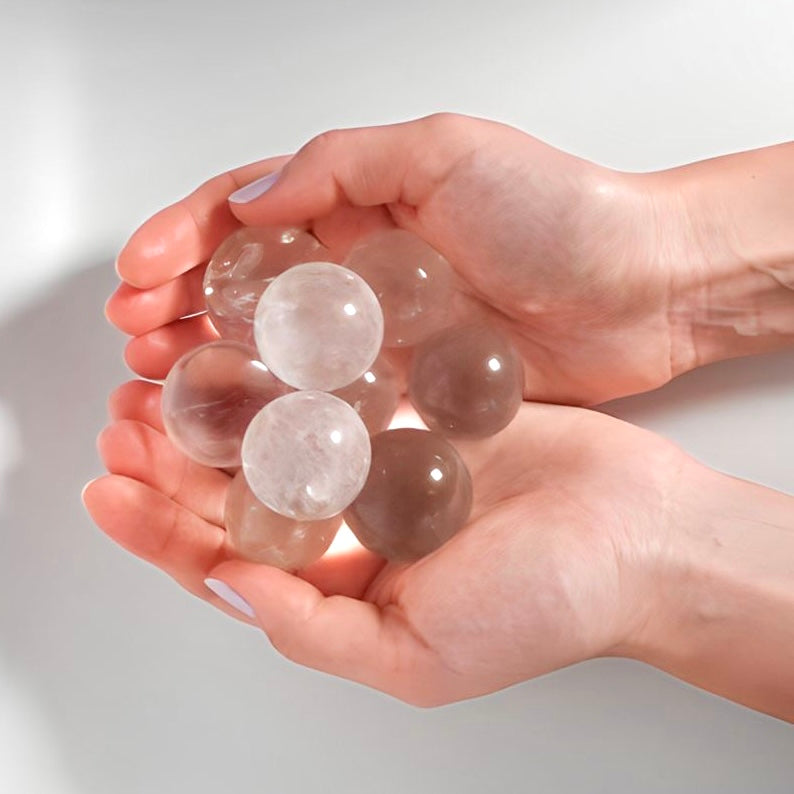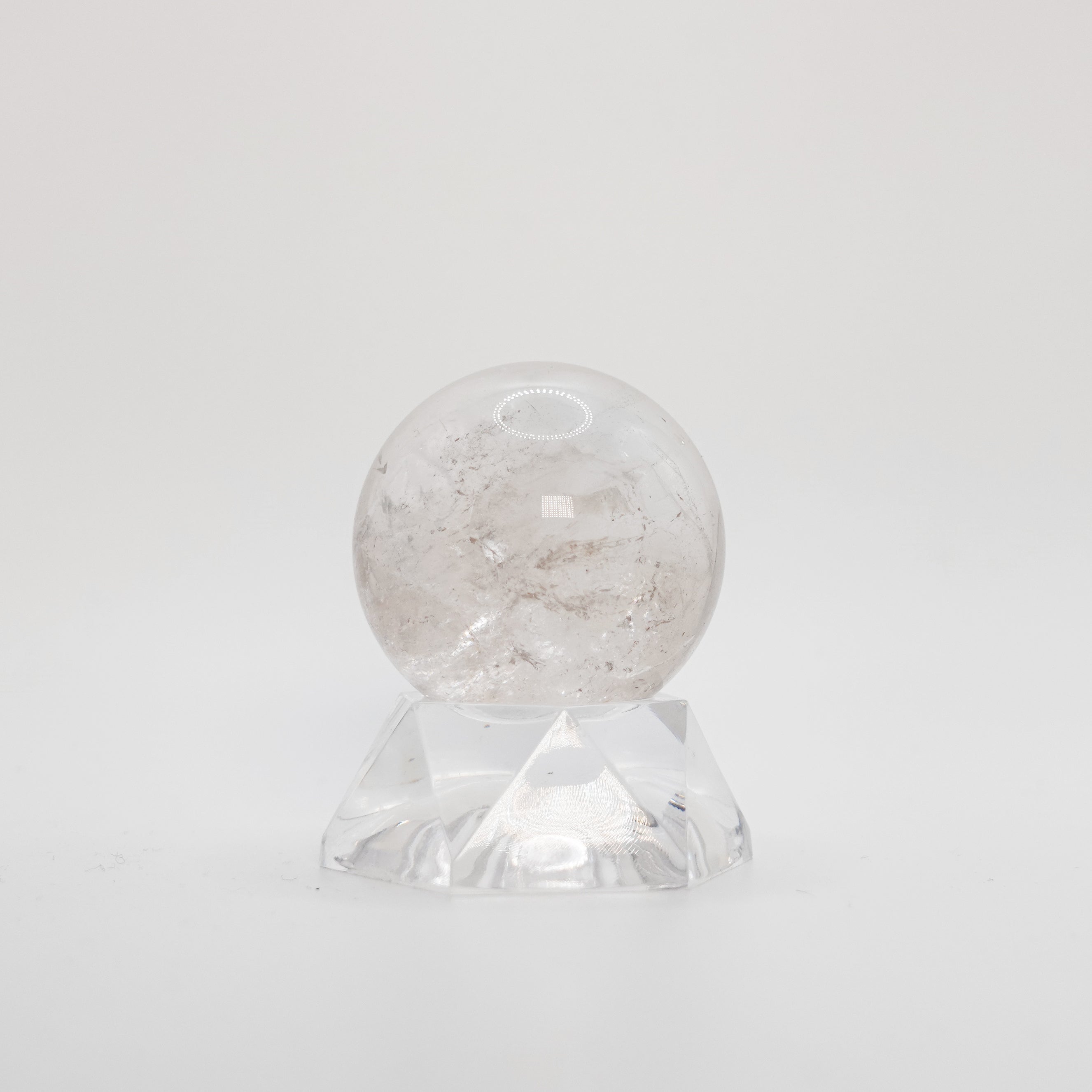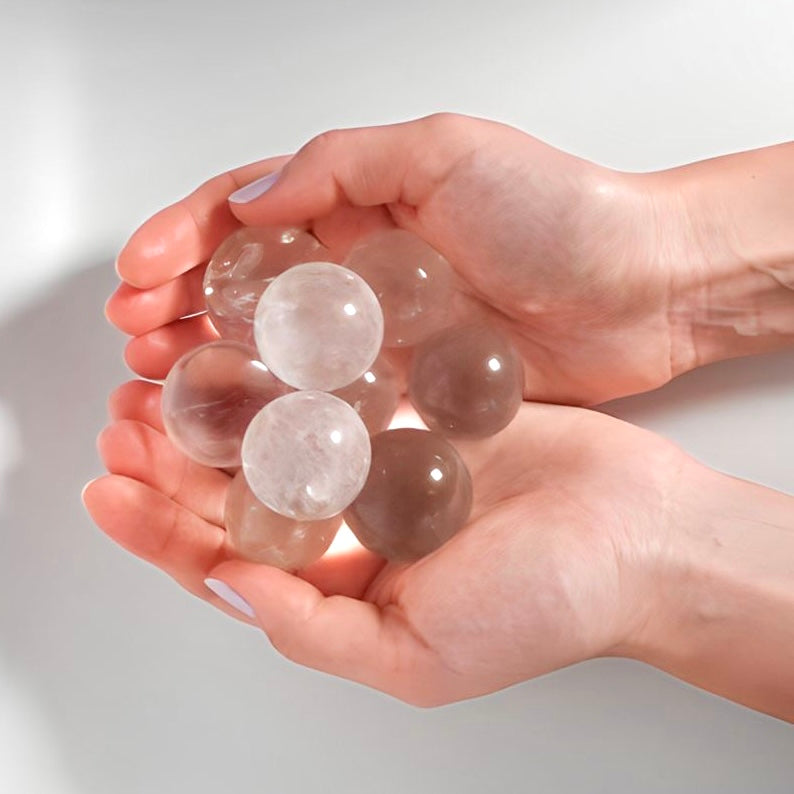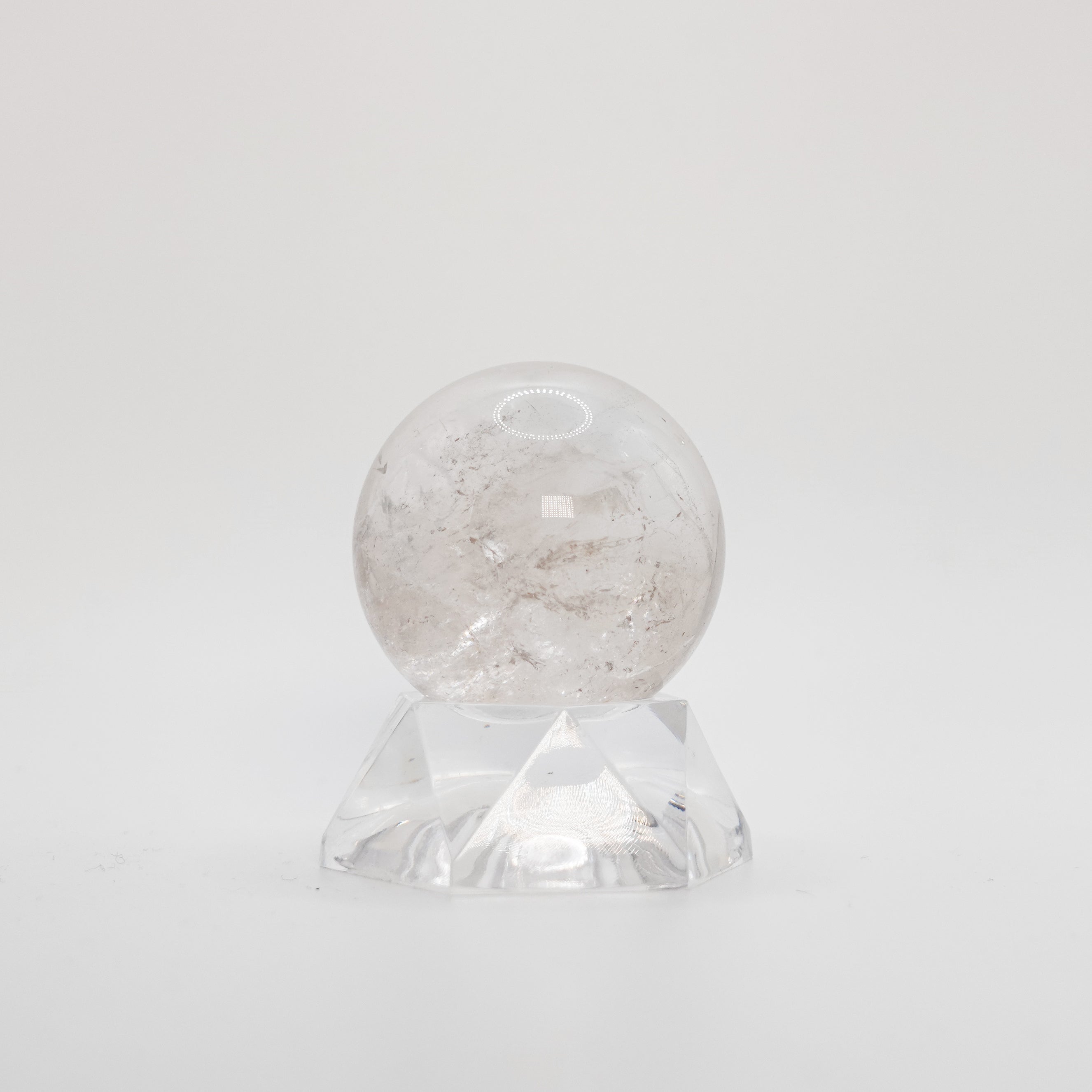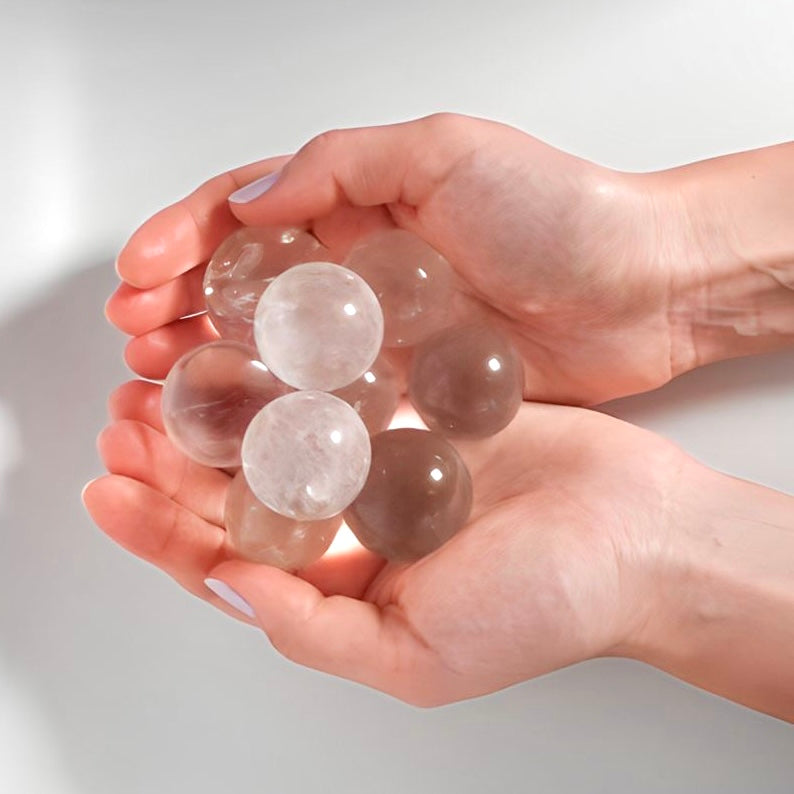 CLEAR QUARTZ SPHERE
Place this Clear Quartz Crystal Sphere on top of The Living Crystal Device to begin opening your spiritual connection with your higher self and the universe. Using clear quartz will help you bring focus, clarity, and the ability to manifest your goals.
Using the clear quartz sphere with The Living Crystal Device will help you open your subtle senses and amplify the following metaphysical properties.
Amplification: Clear quartz is known as a master healer and amplifier of energy. It enhances the properties of other crystals and can intensify the effects of meditation, intentions, and affirmations.


Clarity and Focus: Clear quartz is said to enhance mental clarity, concentration, and focus. It can help clear mental fog, promote clear thinking, and aid in decision-making processes.


Energy Cleansing: Clear quartz is believed to have the ability to cleanse negative energy and purify the surrounding environment. It can help remove energetic blockages, balance the chakras, and promote spiritual growth.


Healing: Clear quartz is associated with healing properties and is often used in crystal healing practices. It is believed to stimulate the immune system, promote overall well-being, and support the body's natural healing process.


Spiritual Connection: Clear quartz is highly regarded for its ability to enhance spiritual awareness and connection. It is believed to open the crown chakra, facilitate communication with higher realms, and promote a deeper understanding of oneself and the universe.