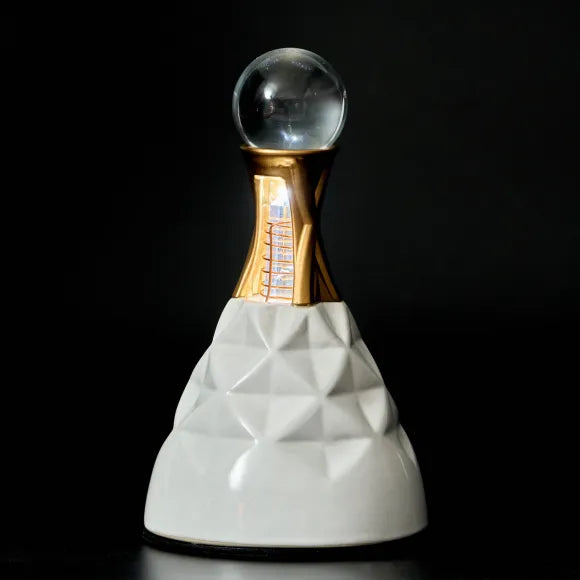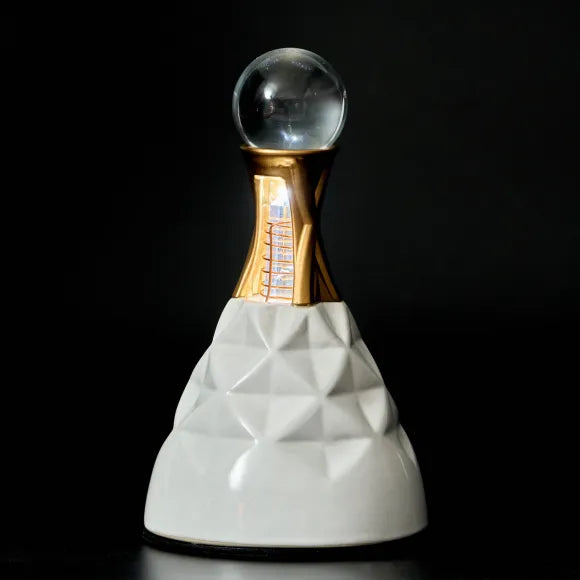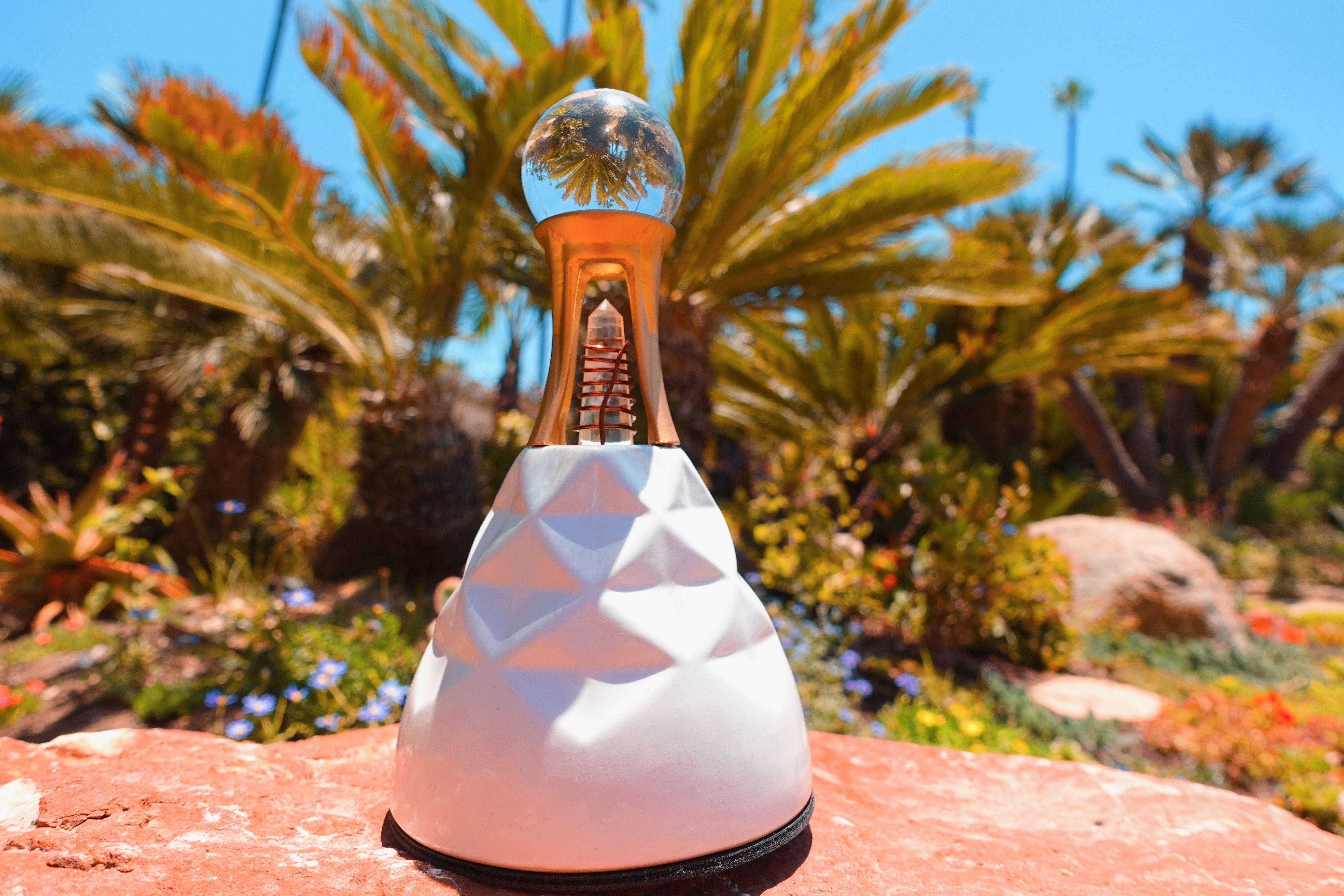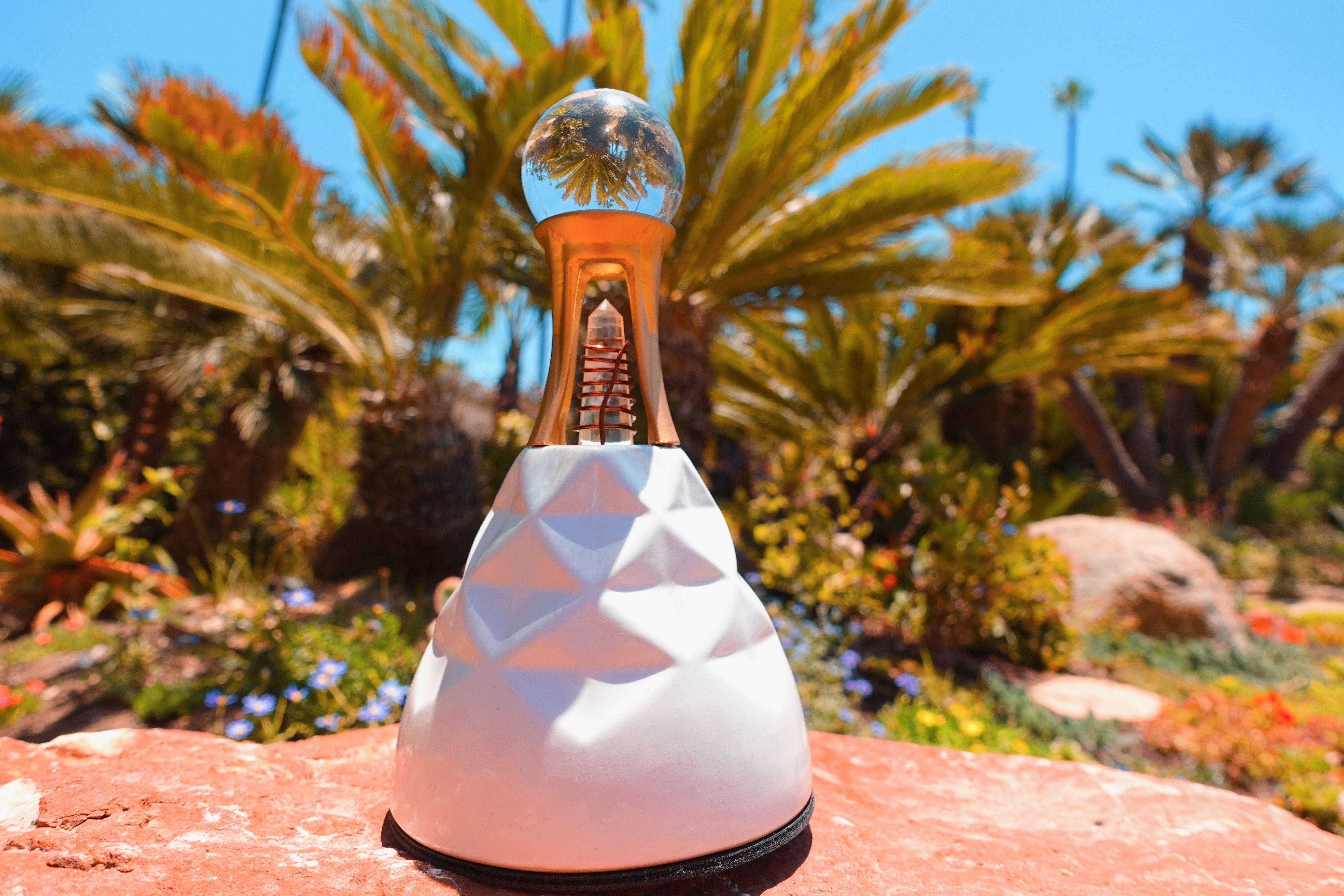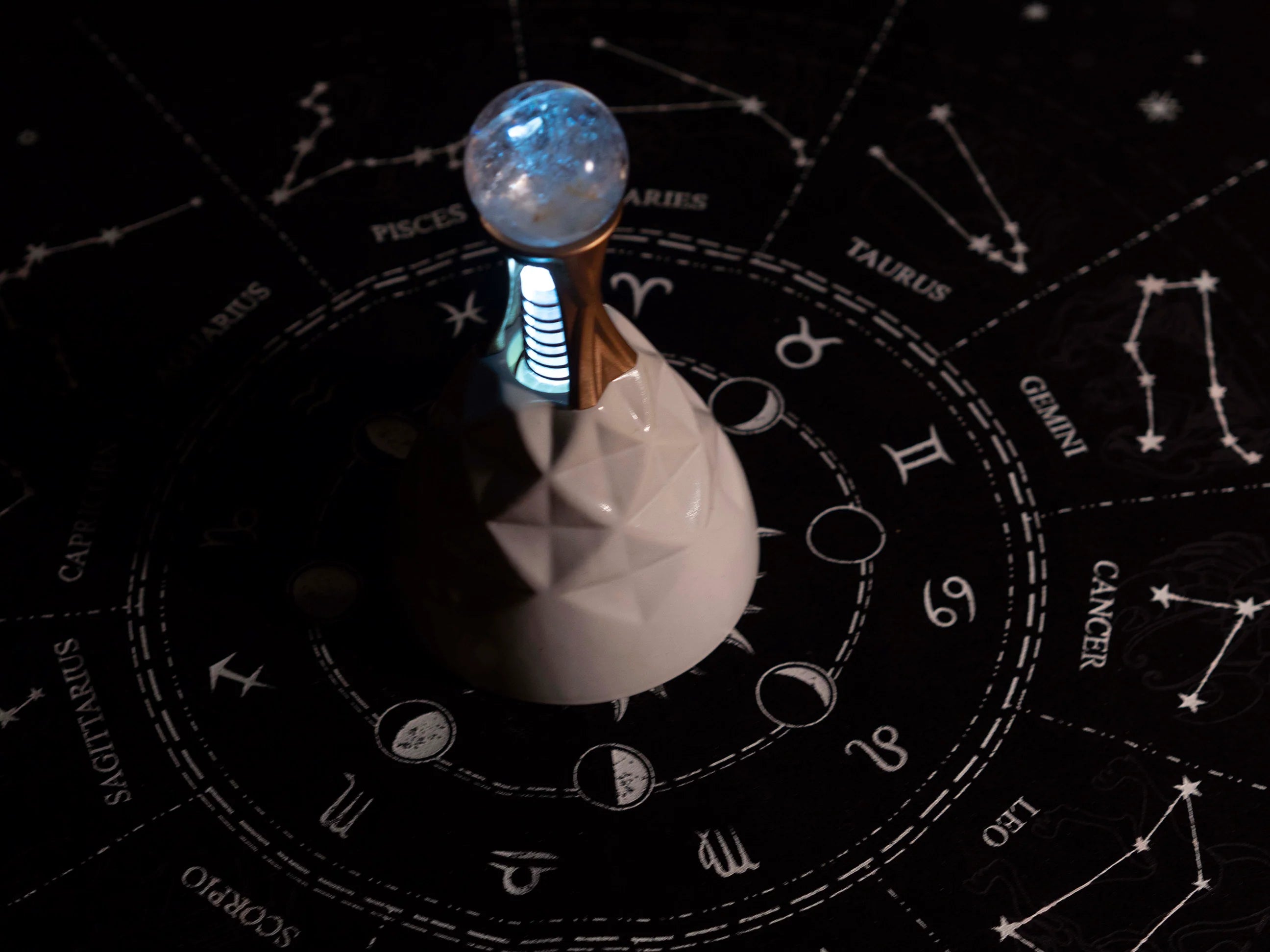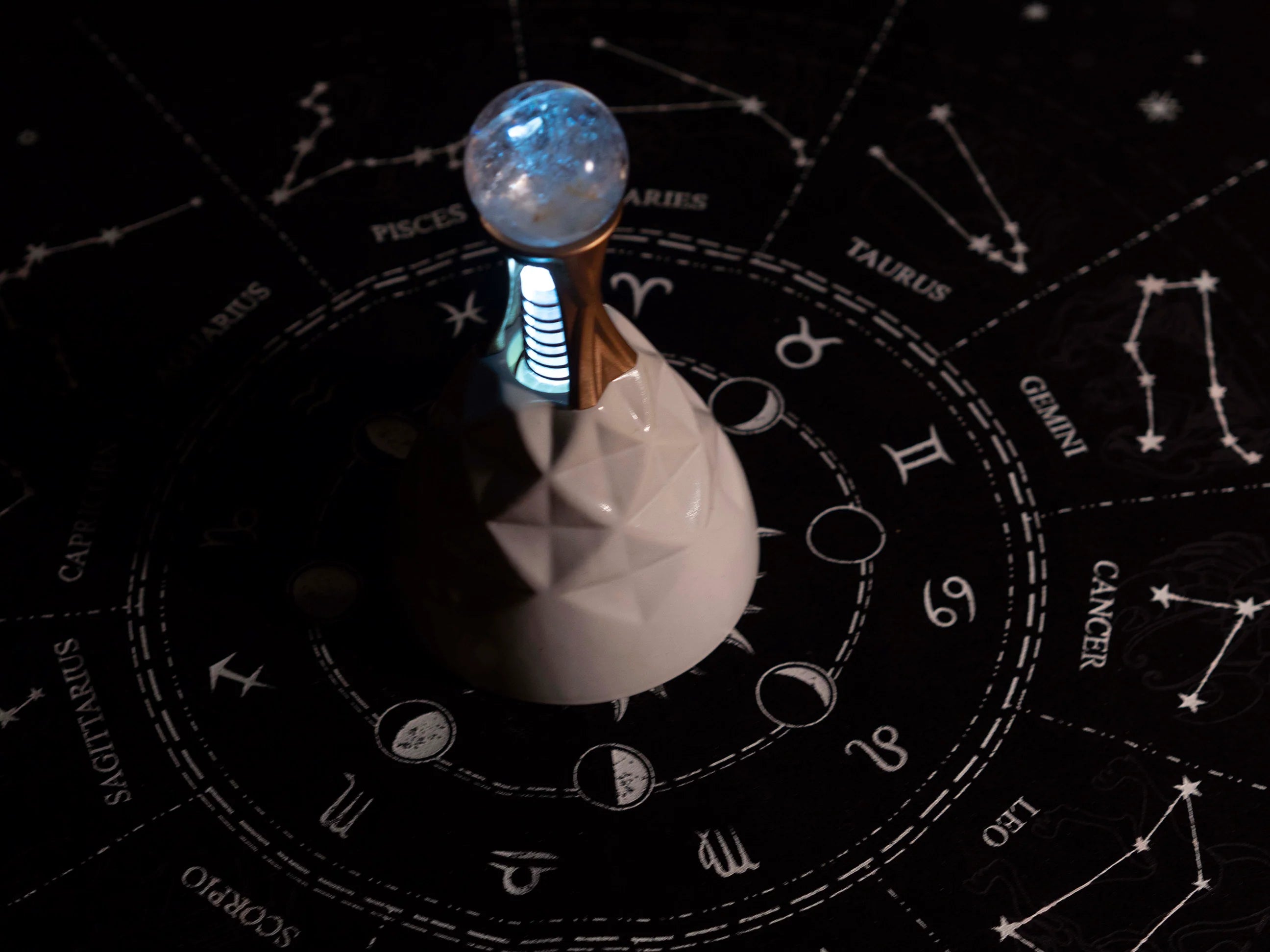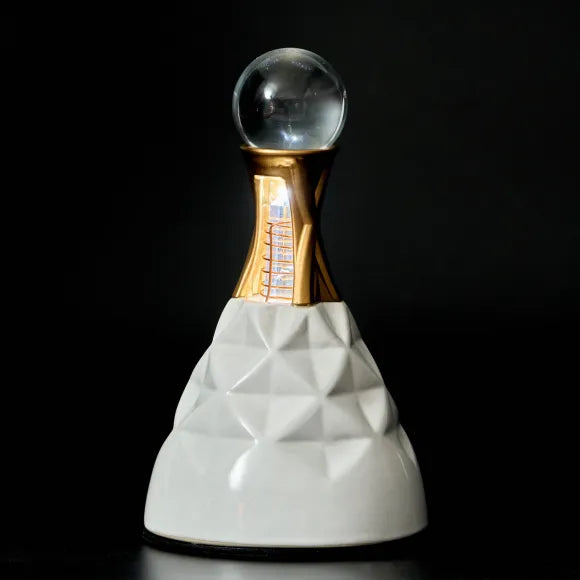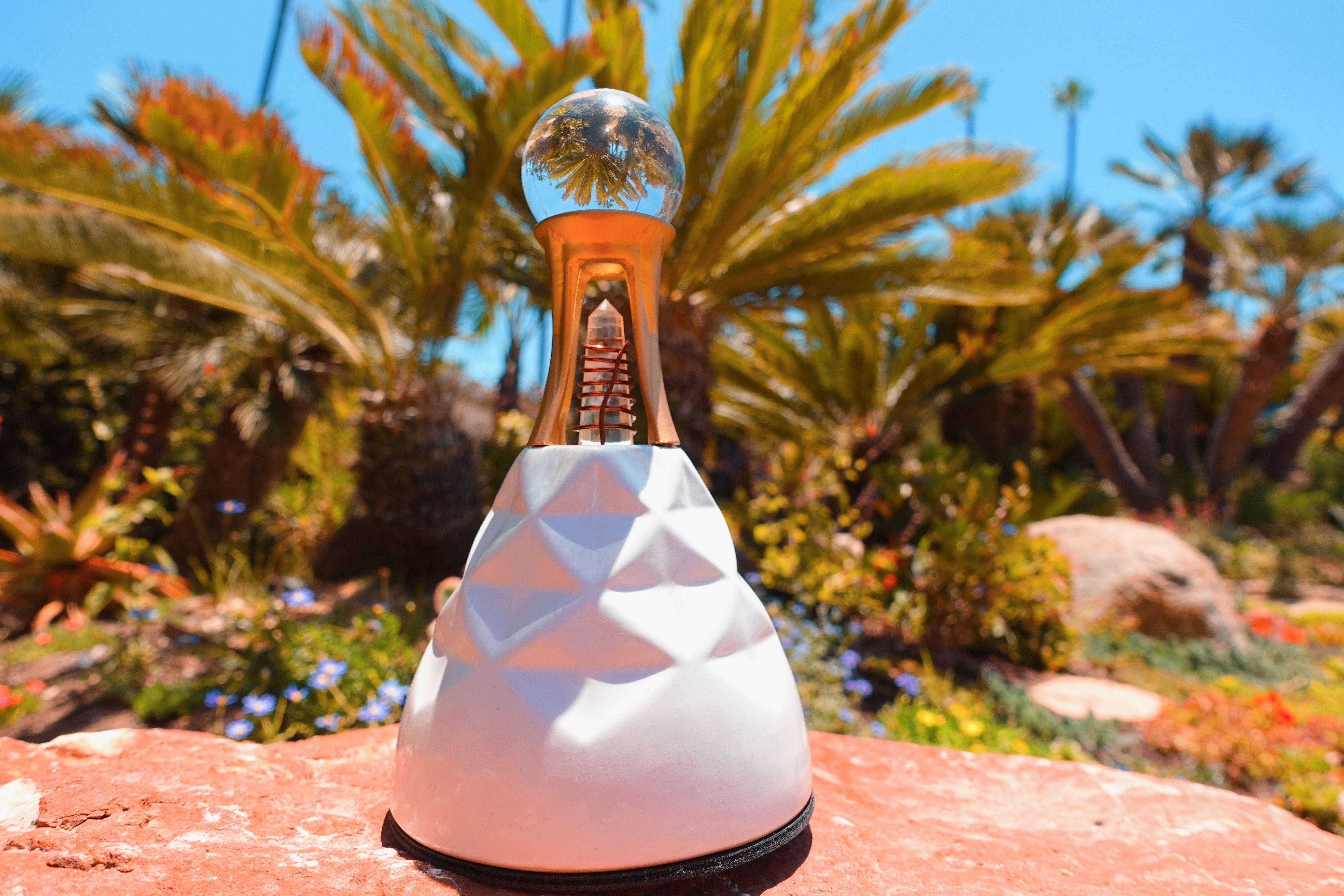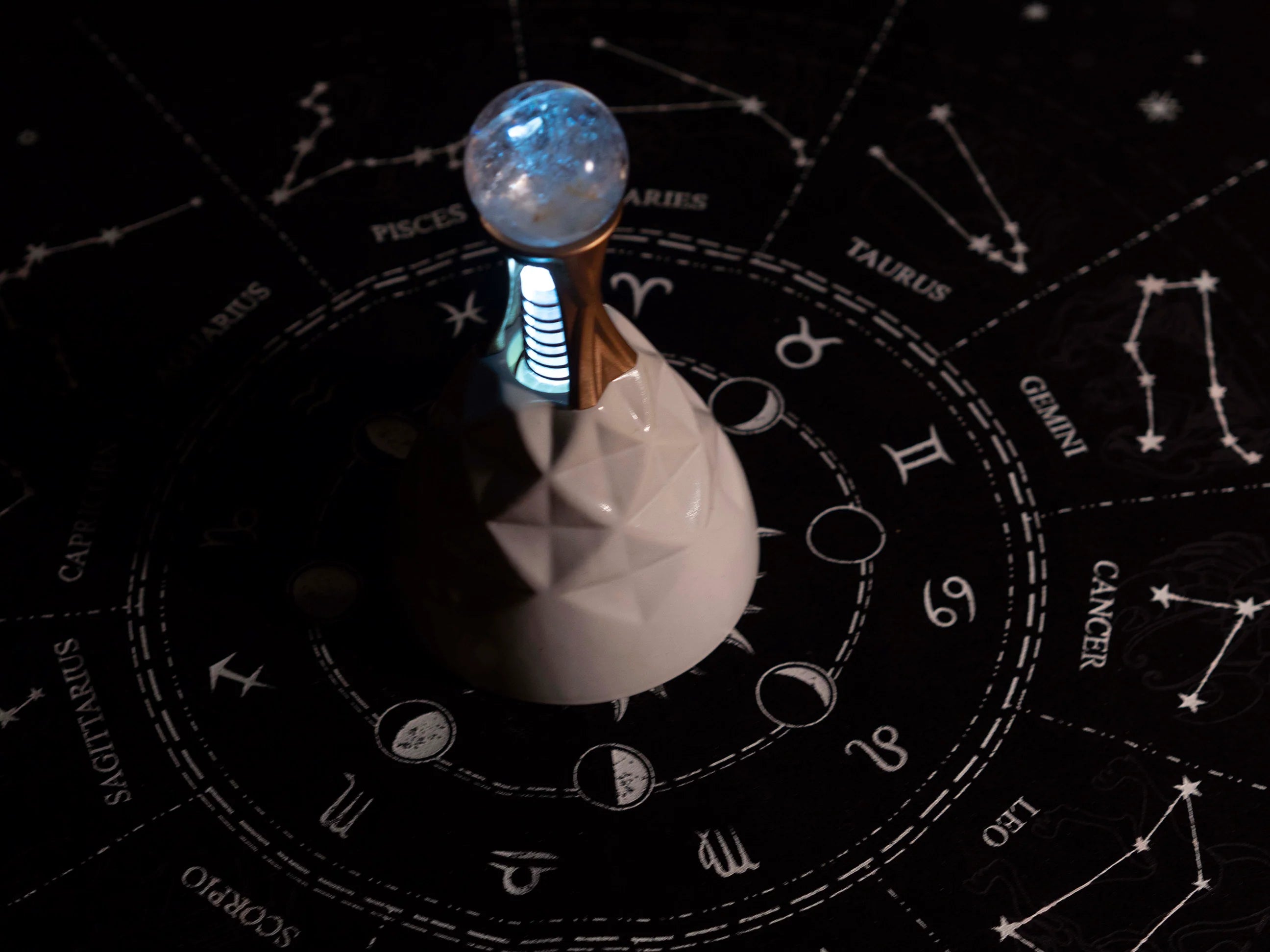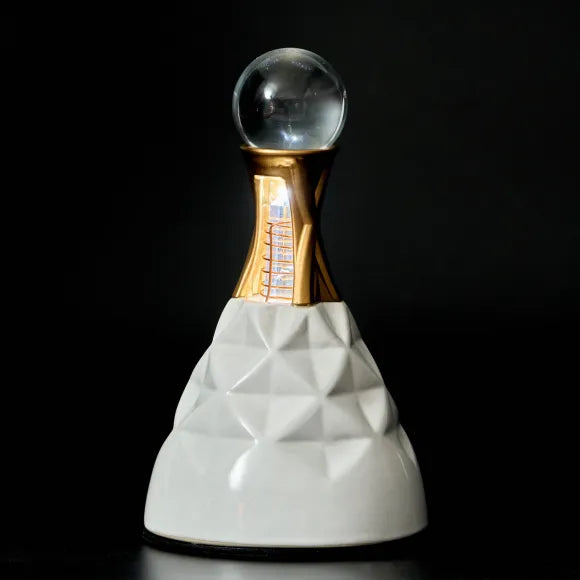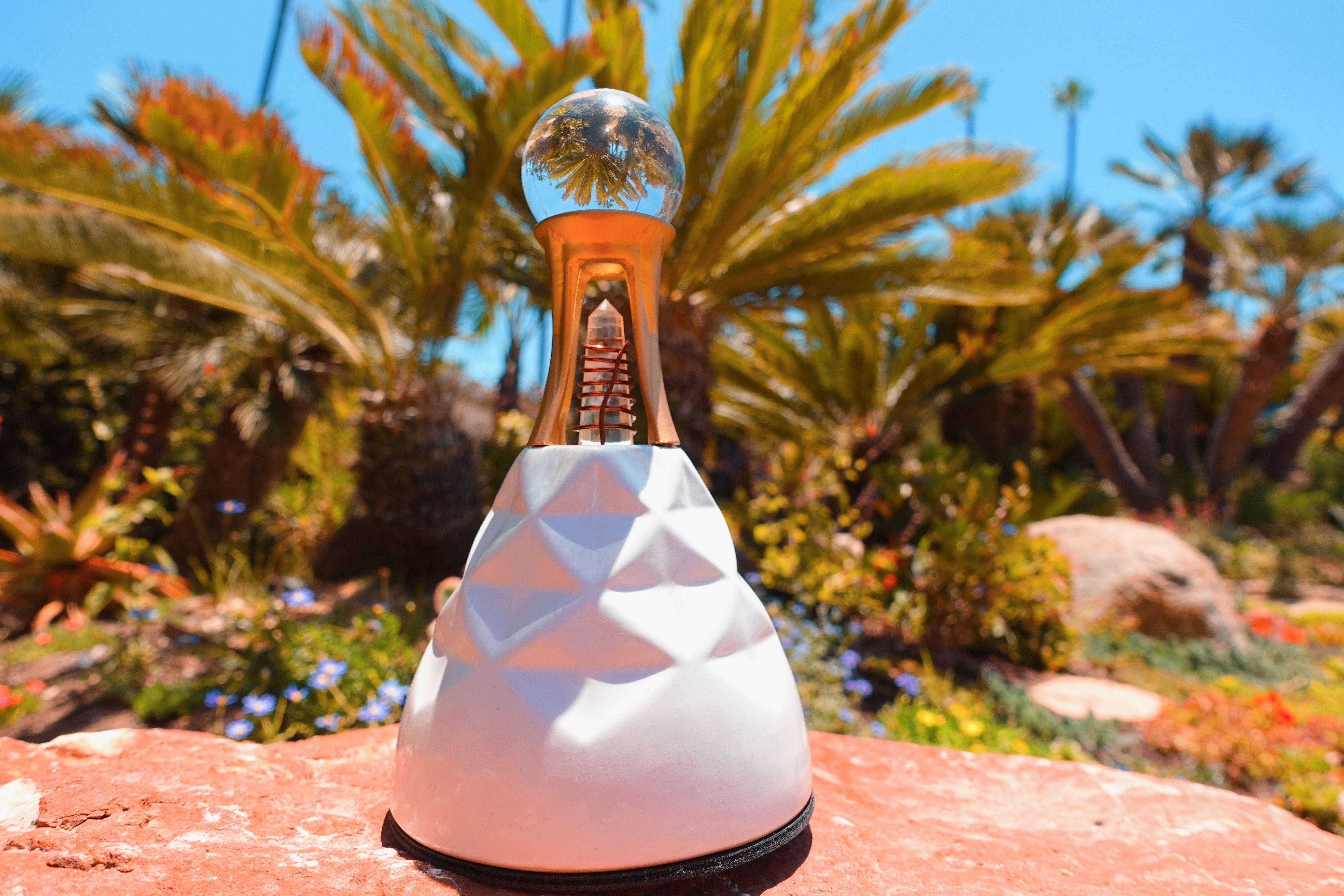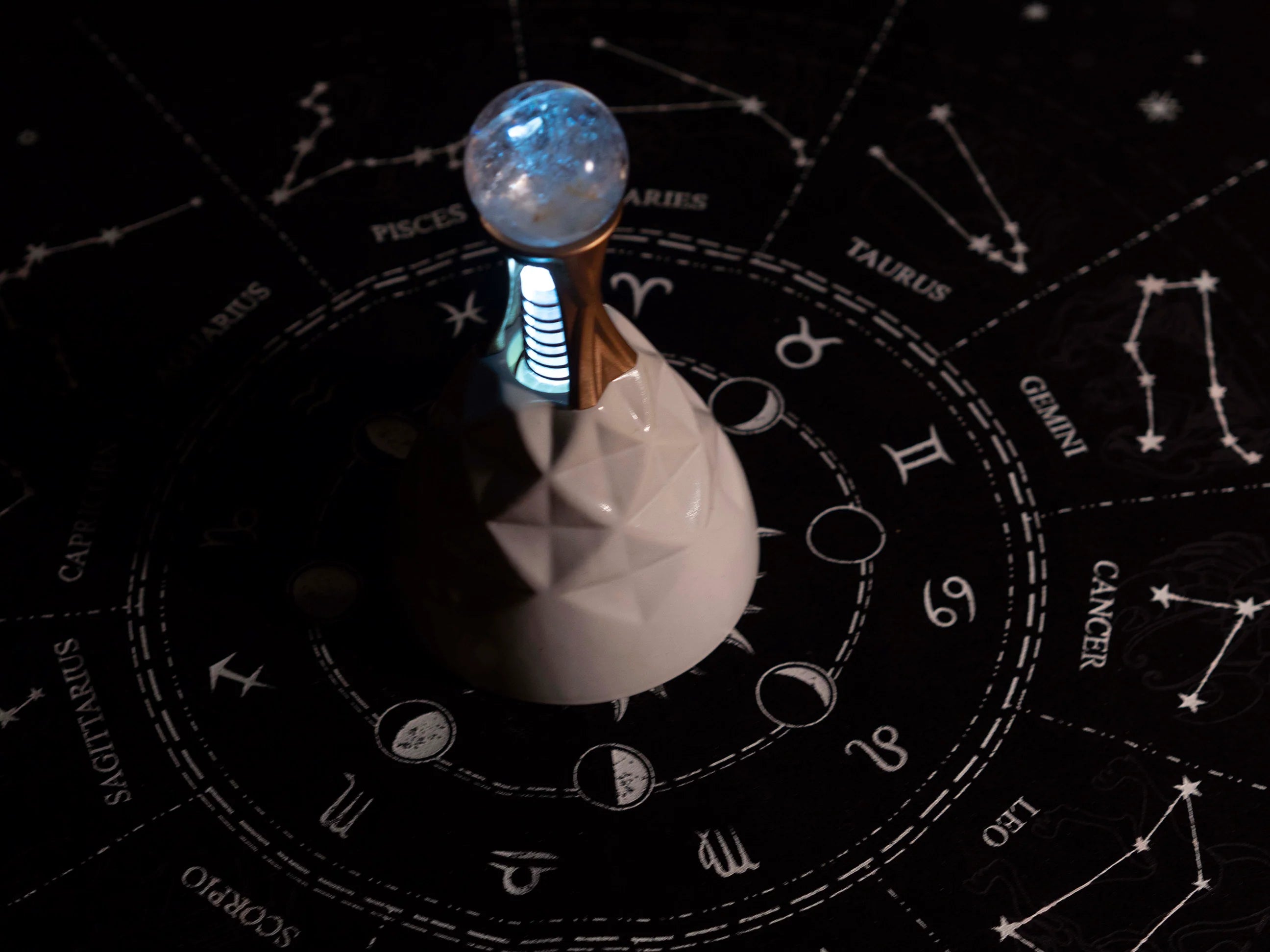 Living Crystal - Ceramic Base
The Living Crystal: Your Meditation Partner
Ancient technology has been rediscovered and developed to help spiritual practitioners awaken to their full Potential, Power & Purpose.
HOW DOES IT WORK?
The Living Crystal creates a subtle magnetic field around you and your environment, helping you to focus, sense your subtle energy body, amplify results, and awaken to true reality.
WHO IS THIS GOOD FOR?
If you're a meditator, energy healer, practice or teach yoga, breathwork, reiki, tarot, or just generally looking for deeper spiritual awakening – The Living Crystal will assist you in deepening your practice.
Designed to help you reach a deeper state of relaxation and mindfulness. The Living Crystal's unique energy will help you let go of stress, tension, and all sorts of distractions, allowing you to fully immerse yourself in your meditation practice.
WHAT'S INCLUDED
Pearl White Ceramic Base

Glass Crystal Sphere

LED light
Vogel-Inspired Center Crystal
Battery not included